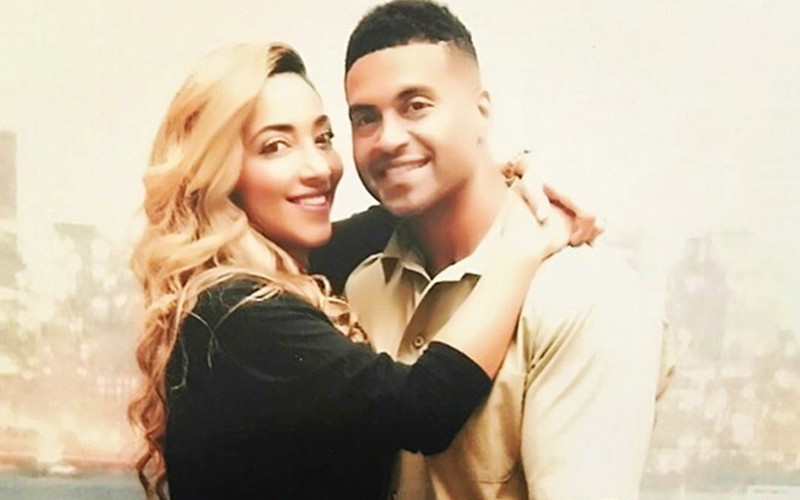 Apollo Nida is still behind bars, but that's not stopping him from spending quality time with his fiancée Sherien Almufti.
Sherien took a trip to Fort Dix Correctional Facility in New Jersey earlier this week to see her bae. The couple had a chance to celebrate Sherien's birthday. She posted a photo of them hugged up on Wednesday (Sept. 6).
"Bae all day, everyday!" she wrote on Instagram. She also included the hashtag #loveyoutothemoonandback.
Though they seem like the happy couple in the photo, Sherien may have hinted at rough patches in the relationship. Attached to a happy birthday meme posted on Thursday, she wrote:
"God has blessed me with another year. I am so thankful for every single thing in my life. Although it hasn't always been peachy, I wouldn't trade it for the world!! Thank you God for every mistake I have made and for every lesson I have learned. I am stronger today then I was yesterday!!"
It has been assumed Sherien's "hasn't always been peachy" comment was in regards to her relationship with Apollo. The Hollywood Gossip reports the two broke up earlier this year "for about two weeks."
We haven't been able to confirm this, but let's be honest, it can't be easy being engaged to someone serving 8 years in prison and is currently in the middle of a messy divorce.
Apollo and Sherien reportedly began dating a few years ago and he proposed last year while behind bars. He even made her a ring out of prison paper towels. There's no word if the couple plans to tie the knot while Apollo remains locked up.
Be the first to receive breaking news alerts and more stories like this by subscribing to our mailing list.