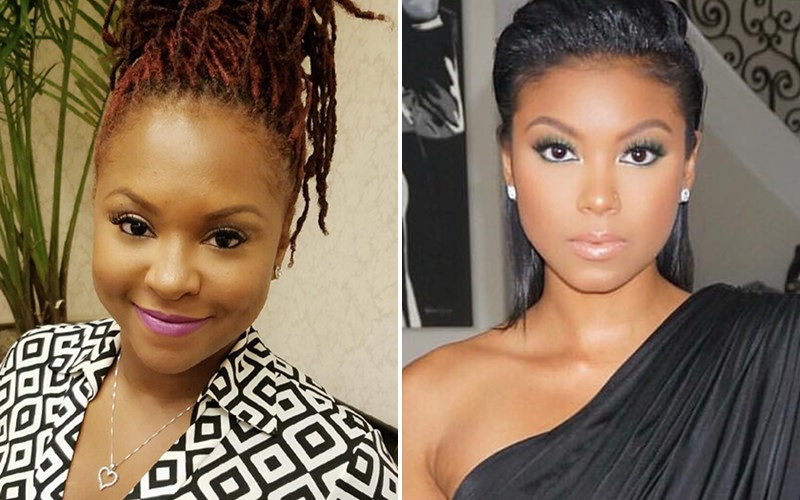 The beef between Torrei Hart and Eniko Parrish is getting ugly! According to Torrei, the two have even stopped talking to each other.
Torrei exclusively spoke to In Touch Weekly to give an update on the status of her relationship with Eniko after she had to remind her on social media that she was the mistress before she was the misses. Eniko must have not liked being put on blast because Kevin Hart's ex and current wife are no longer speaking.
"I feel like if you're going to respond to something like [social media comments], let's just be honest and truthful. And that's that. Right now, me and Eniko are not speaking, but me and Kevin, we're still speaking."
Kevin seems to be staying out of the drama between Eniko and the mother of his two oldest children. She says she hasn't discussed the social media beef with her ex, nor does she feel a need to.
"He's no longer my husband. I don't concern myself with that. I'm only concerned with whatever goes on between me and him for [our] children [Heaven, 12, and Hendrix, 9]. Everything else, it's none of my business. I don't see where Kevin has said anything publicly about it."
Torrei and Eniko's recent spat was sparked after Eniko celebrated her first wedding anniversary with Kevin on Instagram. "8 years together. 1 year married. Forever to go!" she wrote. However, someone pointed out that Torrei and Kevin only divorced six years ago.
Eniko then defended her relationship with Kevin claiming he and Torrei were already separated when she started dating the comedian. "I was never a secret," she responded to the comment. She went even further to say Torrei made up the cheating rumors in order to "play victim" to the public.
After reading the comments, Torrei clapped back. "Eniko sweetheart normally I don't feed into this, but when you addressed me directly, you forced my hand to respond… You, Kevin, and I know the truth," she wrote in part in the comment section of Eniko's post.
Clearly, Torrei is not the one to play with. Although there still seems to be a lot of hurt there, I do hope the blended family is able to work through it all.
Be the first to receive breaking news alerts and more stories like this by subscribing to our mailing list.