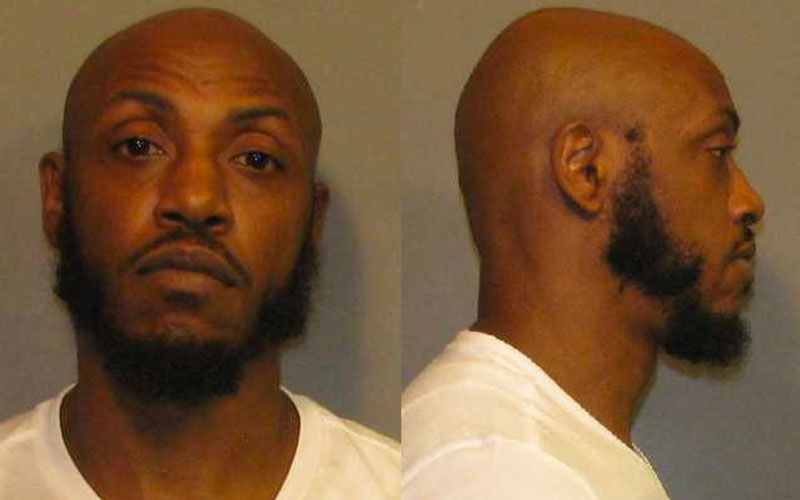 Mystikal has turned himself in to police after being charged with first-degree rape in connection to a 2016 incident in Louisiana. The rapper was booked just after 3 p.m. Monday afternoon (Aug. 21) after posing for the above mugshot at the Caddo Parish Jail in Shreveport, LA.
Shreveport Police issued a warrant for Michael Tyler (Mystikal) last week for a rape which allegedly occurred October 22, 2016 at a Shreveport casino. The date and place coincides with a concert the rapper performed during the Legends of Southern Hip-Hop tour.
The Shreveport Police Sex Crimes Unit issued the warrant after Investigators say DNA evidence from the scene matched the 46-year-old. Police also gathered the victims' statement as well as witness testimony.
Due to the evidence and information gathered, a warrant was also issued for 26-year-old Averweone Holman. U.S. Marshalls arrested Holman on Friday (Aug. 18) in Texas. Both men have been charged with first-degree rape with bond set at $2 million.
A warrant was also issued for a woman named Tenichia Wafford of Texas. She has been charged with accessory after the fact for attempting to convince the alleged victim to drop charges against Mystikal and Holman. Her bond was set at $200,000.
Mystikal pled guilty to sexual battery and extortion in 2003 for forcing a woman to perform oral sex on him and two associates. He served the full six-year sentence and was released in 2010. He also had to register as a sex offender in Louisiana.
Be the first to receive breaking news alerts and more stories like this by subscribing to our mailing list.