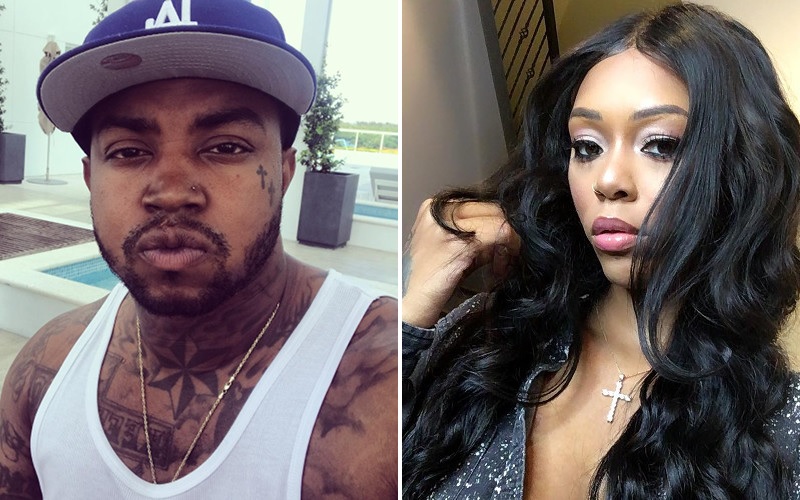 At this point, this has to be for a storyline or something, right?! Either way, this is so sad. Lil Scrappy is still "looking for the Bam" and has resorted to asking random strangers if they've seen her.
Though his ex-fiancée Bambi Benson clearly wants absolutely nothing to do with him, Scrappy is still trying to win her back. In two Instagram videos on Saturday (Aug. 12), Scrappy launched "Operation Find the Bam" while in Miami. He asked several passersby if they had seen her.
"So I'm going on a hunt right now, tryin' find the Bam. Nah, that ain't her. Trying to find the Bam… they say she outchea," he said to the camera. "You still looking for her?" asked a woman sitting behind him.
https://www.instagram.com/p/BXtlQqdhxhF/?taken-by=reallilscrappy
In his second "Operation Find the Bam" vid, Scrappy asked several women if they had seen Bambi. However, his camera angles suggest he was interested in things other than The Bam. "I'm still looking; I can't find her," he concluded the video.
https://www.instagram.com/p/BXuB6AIBxR9/?taken-by=reallilscrappy
Earlier this week, Scrappy chose a photo of Bambi and himself as his Throwback Thursday and wrote a note begging her to take him back. "This woman I really love and miss u in my life," he wrote. The desperate move came after he had been texting Bambi for over a month to forgive him.
Given that the Atlanta-based rapper is currently in Miami and rumored to be joining the cast of Love & Hip Hop Miami, I'm beginning to wonder if this Bambi nonsense is part of his storyline. Mona really got this man out here looking foolish and desperate.
And the gag is, Bambi ain't even thinking about the dude!
Be the first to receive breaking news alerts and more stories like this by subscribing to our mailing list.