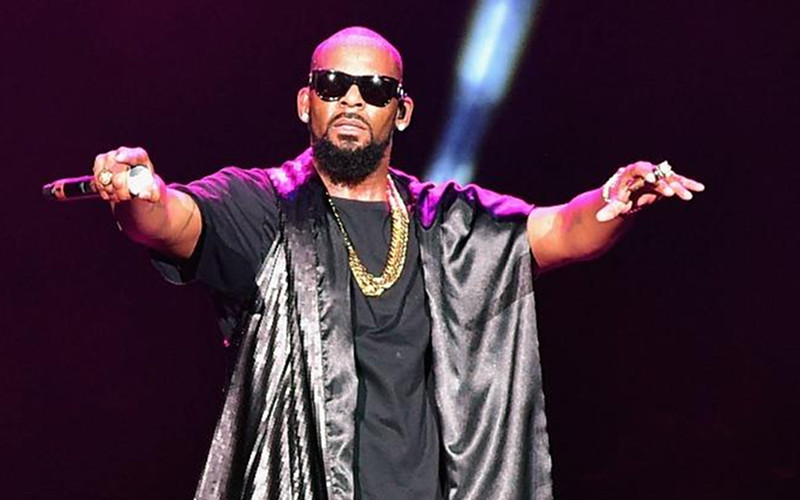 R. Kelly is still in the clear, for now. Fulton County District Attorney Paul Howard confirms there is no investigation into the singer regarding allegations he's holding several women against their will in his Atlanta home.
Though the DA's sex trafficking division does have a file on the allegations, Howard said on Friday (Aug. 11) the office has no immediate plans to investigate the matter. He told the Atlanta Journal-Constitution:
"We are not currently investigating Mr. Kelly… We will review (the file) and confer with the Johns Creek policemen after our evaluation and proceed appropriately…

"Today there is no investigation. What we received is some information. Information that (police) might send on any citizen. We will look at it and make an evaluation. The evaluation might be that they need to do some more work."
Howard's announcement comes hours after Fulton County Chairman John Eaves called for an investigation due to new evidence uncovered by Johns Creek police. Eaves—who is also currently running for mayor of Atlanta—held a press conference on Friday. He stated in part:
"A detailed local investigation by the John Creek Police Department has provided key information that we believe is enough evidence that gives the Fulton County District Attorney's Office all it needs to advance a criminal investigation of the well-known allegations.

"Today, I am asking District Attorney Paul Howard and his investigative officers and prosecutors to fully review the report of the Johns Creek Police and follow every lead—no matter where it leads, or who it implicates, and bring those persons to swift justice.

"No one should be above the law, because of their income or their zip code. And we will not allow our young girls and young women to be preyed upon by predators or anyone who aims to brainwash and strip them of their human dignity and their right to be free."
However, the Johns Creek Police Department is contradicting Eaves' claim. "There is no new evidence in the closed investigation," JCPD Lt. Chris Byers said on Friday. Byers did confirm the department has handed over the file on the matter to the DA's office.
"We gave them everything (we) had," Byers said. "We let them know what was going on due to the high-profile nature of the incident and figured they would be getting calls about it."
Fulton County DA Paula Howard said he felt it was inappropriate for Eaves to speak to the media about the case in the first place. Sources tell TMZ R. Kelly is "outraged" at the mayoral candidate's call for an investigation and believe he is only doing so for his own personal gain.
"The allegations against Mr. Kelly are false and ill-motived. He again denies any and all wrongdoing," read a statement released by an R. Kelly spokesperson following Eaves press conference.
Be the first to receive breaking news alerts and more stories like this by subscribing to our mailing list.