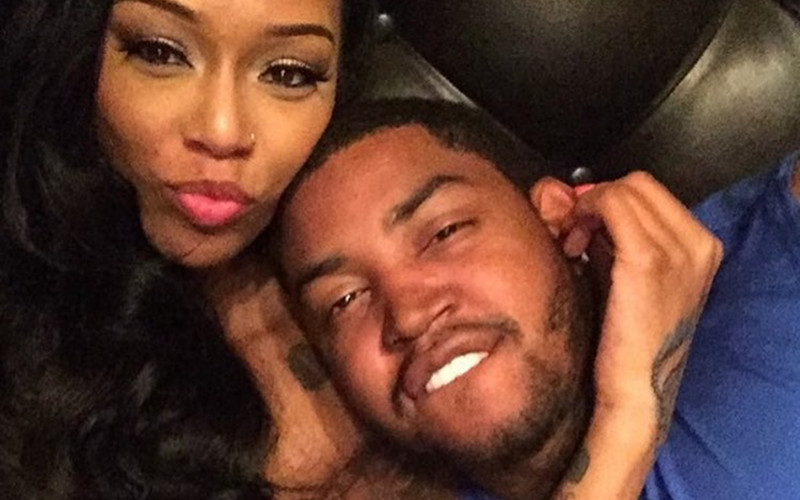 Lil Scrappy is still begging like a little puppy dog. Despite being broken up for several months, the Love & Hip Hop Atlanta star is still pining for his ex-fiancée, Bambi Benson… on social media!
Scrappy chose a photo from the couple's happier times as his #TBT on Thursday (Aug. 10). He then wrote a heartfelt love note to his "best friend" and "ol lady" in a desperate attempy to win Bambi back.
#TBT is this woman I really love and miss u in my life , I ain't gone lie shit got real crazy and a mf dipped when it got too heavy , meaning I ain't handle certain things right even tho sometimes u got on my nerves and my neck wit yo crazy ass I'm a man and should of handle it better cause yean never do nothing that fucked up , real niccaz f*ck up too , and I ain't afraid to say, not saying yean did non that hurt me but never no wack hoe sh*t , wish u the best my best friend, my ol lady I truly LOVE U #IApologies U #INMYFEELINGS this is not a text.
https://www.instagram.com/p/BXndqIzByl-/
It's no mystery why Scrappy added "this is not a text" in his IG post, because this is not the first time he has attempted to woo Bambi back. In July, Bambi put her LHHATL love interest on blast by posting several private text messages he sent her on Instagram.
The texts—which occurred between June and July—show Scrappy desperately begging for forgiveness and asking Bambi to speak to him. Bambi told him she moved on and then began ignoring him. But after growing tired of him blowing up her phone, she exposed him on social media.
Bambi hasn't responded to Scrappy's latest effort to win her back, so far. However, her latest post on the Gram suggests she's not interested. "Don't bae me … #PayMe," she writes.
Be the first to receive breaking news alerts and more stories like this by subscribing to our mailing list.