See… this is why we can't have nice things!
Some idiot thought it would be cool to hack into Starz' media room website—where they store advanced screener episodes for us bloggers/writers to watch so that we can draft our recaps early—and leak the remaining three episodes of Power's 4th season on Facebook.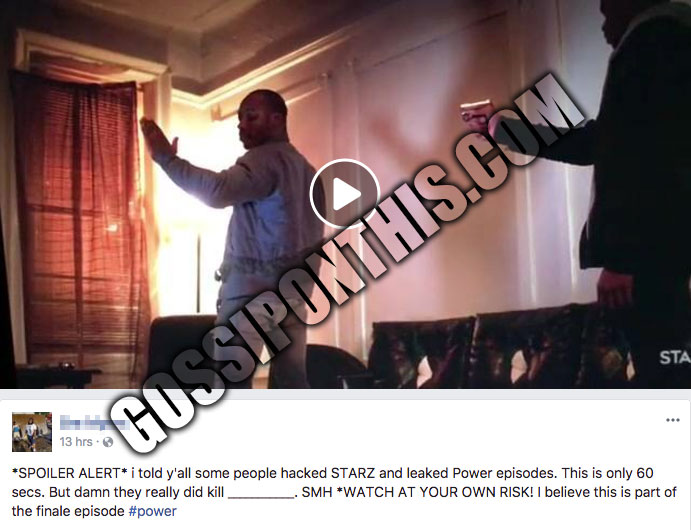 Late Tuesday night (Aug. 8), social media was LIT with news that Episodes 8, 9 and 10 of Power Season 4 had been leaked. At first, we didn't believe it, but after seeing it for ourselves … yup, some ignant fool really did leak the episodes, and now the show has been ruined.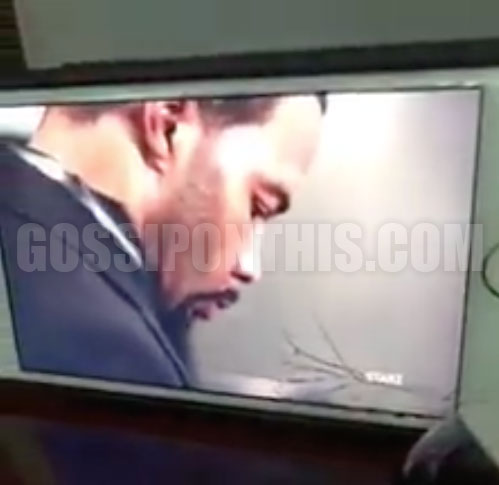 Making matters even worse? The quality of the leak is TERRIBLE. The episodes were recorded with a phone while being played back on a phone with a cracked screen. And, as TorrentFreak points out, at one point, the imbecile who leaked the footage turns the camera around and shows his own face:
If this whole scenario isn't crazy enough, the 'cammer' polishes off his virtuoso performance by turning the 'cam' phone around and recording his own face for several seconds. To save his embarrassment we won't publish an image here but needless to say, he is extremely easy to identify, as is his Facebook page, where the content seems to have first appeared.
While TorrentFreak didn't post his face, we have no problem doing so, because fuck this guy: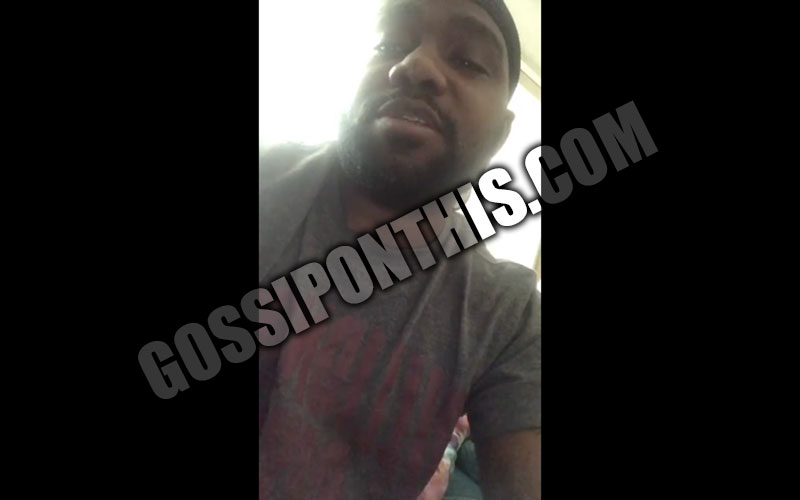 I just seen the leak to the season finale Power ??

— King Art (@devkamera) August 8, 2017
Lord please forgive me for watching that leak episode of Power pic.twitter.com/45I2IB75D4

— ????? (@BraggsJosh) August 9, 2017
It's one thing to spoil power on Sunday at midnight , but now niggas spoiling the whole season with a leak ????????????????????

— J. Walk (@Jwalk35_) August 9, 2017
https://twitter.com/Eklass_/status/895119087663284232
Me trying not to leak who got killed in episode 9 of Power pic.twitter.com/ErVefGV6Hv

— Black Marlins Man ? (@ampaveli) August 9, 2017
That Power leak is poor as hell. Nigga holding up this camera to his phone for 42 minutes. I know his arm got tired.

— Black Marlins Man ? (@ampaveli) August 9, 2017
IF YOU WANT THE POWER LEAK TYPE IN R2 L2 BACK BACK UP DOWN CIRCLE

— Rip Nu$ (@SUMMERTIMESLIME) August 8, 2017
Keep that #powerleak off of my tl please?? I wish I could unread what I saw pic.twitter.com/aUdTT7n7Z5

— WolfOfBr0adSt???? (@SupremeSole215) August 9, 2017
I JUST WATCHED THE ENDING OF EPISODE 9 OF POWER. IM SICK. I WASNT READY FOR THE LEAK. IM TELLING. pic.twitter.com/Lpzm7iVk3k

— Him Again. ?? (@ViSneakerBoy) August 9, 2017
YALL HACKING STARZ TO LEAK POWER EPISODES, HACK SALLIE MAE AND DELETE MY LOANS!! pic.twitter.com/jPvQ0uNi0C

— Verified Account (@THEREALTYMULA) August 9, 2017
We're not going to provide links to the leaked episodes or reveal what happens, but we will say that what goes down is VERY shocking and unexpected. (Depending on the types of friends you have on Facebook, it's probably already been spoiled for you anyway.)
Someone you would never expect to die is MURDERED in cold blood, and had the episodes not leaked prematurely, we all could have experienced this at the same time (and cried together). You know, like how it's supposed to be.
Starz and the always outspoken 50 Cent have not officially responded to the leak just yet, but their press site (mediaroom.starz.com) has been down since last night. We don't know if it was taken down by Starz or the hackers, but regardless, it's not working.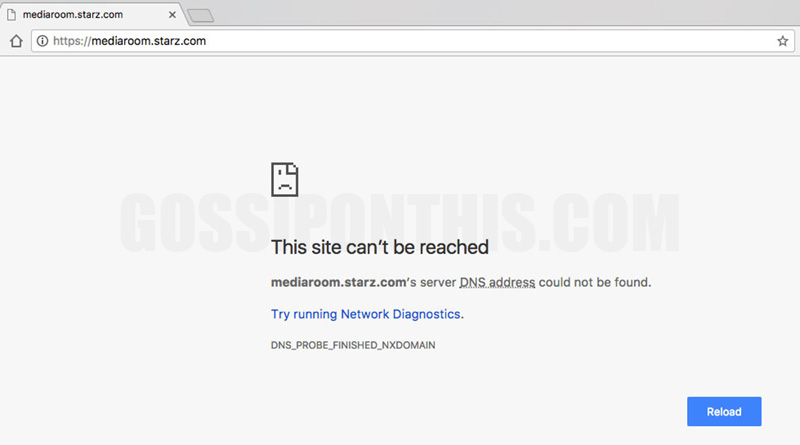 If you're looking for the episodes because you just can't wait for the plot to unfold over the next three weeks, there are still some videos available on Facebook, but a lot of them have been removed, and the ones that remain will likely be taken down soon.
Sadly, this isn't the first time something like this has happened. Back in 2015, someone leaked FOUR Game of Thrones episodes online, and HBO responded by not sending out advanced screener copies to the media the following year. And we wouldn't be surprised if Starz does the same.
So, to whoever leaked these Power episodes, THANKS A LOT, BITCH! We hope someone is saving you a nice seat in hell.
Be the first to receive breaking news alerts and more stories like this by subscribing to our mailing list.