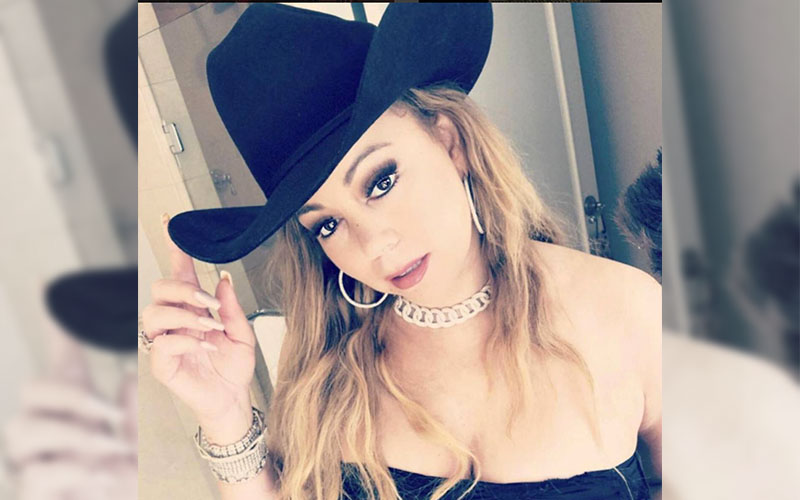 If anybody knows how to have a good time, it's Mariah "Always Christmas" Carey. During a recent stop on her tour with Lionel Richie, Mariah pulled into Dallas and decided to pay homage to Texas by whipping out a good ol' fashioned cowboy hat and announcing her arrival on Instagram.
Black Twitter, which never sleeps and always takes an opportunity to roast, riff and poke fun at things, took the opportunity to flip some of Mariah's greatest hits into countrified versions. Bossip and BuzzFeed spotted the trend and rounded up some of the best responses.
Some of them are too clever for their own good.
I had a vision of love and it was all that I reckoned it'd be pic.twitter.com/DC7YPxOvUV

— ? (@BasicBitching) August 3, 2017
Flyyy like a bird
taaaake to the skyyy
I need you now lord
to giddyup hiiiiii pic.twitter.com/74N1u4ojUX

— RK Jackson | Atlanta (@theerkj) August 3, 2017
Why you so obsessed with me?
Boy I wanna know…
Lying that you farm with me pic.twitter.com/jzLpciH4rg

— Boo Boo Kissy Voice (@J_Gibbsy7) August 3, 2017
https://twitter.com/AlwaysBeMyDavid/status/893159553797431296
I can't sleep at night. When you are on my mind. Tim McGraw on the radiooooo ?? pic.twitter.com/cuDUJ4SvUL

— ?? (@_KJCRAY) August 3, 2017
Oh when you walk by ev'ry night
Wrangler jeans fittin so right
I get kinda hectic insiiiide pic.twitter.com/1lqWiu846l

— ?HOLIDAY HOTTNESS??? (@joshhottness) August 3, 2017
I should have known right from the start
You'd go and break my guitar pic.twitter.com/tKWA3fy0V9

— Uma Thurgood Marshall (@_maleficentt) August 3, 2017
Don't forget about–
Late nights, playin' on the farm
And wakin' up inside my barn pic.twitter.com/bvcd57nRaW

— Uma Thurgood Marshall (@_maleficentt) August 3, 2017
Mariah Carey has tried many genres of music (hip-hop, R&B, gospel and even opera) but she has yet to dabble in country. Maybe Black Twitter's twist on her hits could inspire Mimi to hit the prairie?
Be the first to receive breaking news alerts and more stories like this by subscribing to our mailing list.