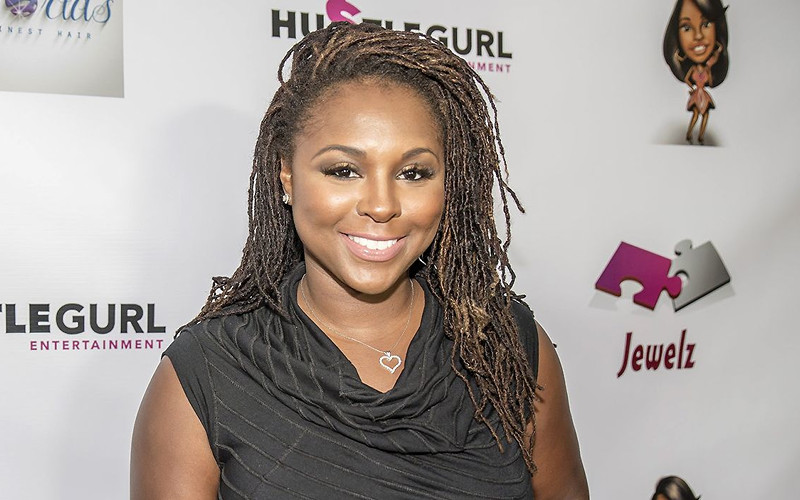 Torrei Hart made headlines last week after calling out Amber Rose for calling Philly women ugly. Hart gives the model some more advice and talks about everything from Kevin Hart to plastic surgery and Donald Trump in a new interview.
Hart appeared on the Domenick Nati Show Wednesday (Aug. 2). Hart says she hasn't spoken to Rose—a fellow Philly native—since calling her out after she claimed that Philly girls aren't as "traditionally attractive" as her. But Hart says she's gotten lots of positive feedback for defending Philly women.
"After that story dropped, a lot of Philly girls were reaching out to me saying 'Thank you for standing up for our city, thank you for standing up for us because we feel like she let us down.' There was one 12-year-old girl who said it really affected her self-esteem."
Hart says people with a platform should choose their words wisely because of how it could affect their fans and others. She particularly noted Rose who hosts an annual SlutWalk, which promotes female empowerment, yet she chose to attack women's looks.
Getting even more blunt, she advised the model to be humble and stop doing interviews while drunk.
"Remember where you came from, humble yourself. She was discovered in a strip club. That's no knock to her because I understand you gotta do what you gotta do to survive, but remember those are very humble beginnings.

"…I would just say watch the words you choose, or just don't do interviews drunk!"
Torrei also discussed her relationship with ex-husband Kevin Hart. "It's up and down like any relationship with an ex that you co-parent with," she said. Though she admits things could be better, she says things between the two are "OK" right now.
"I am an ex-wife who really tries to keep the peace. I don't have time for it. For the main part, I just try to stay positive for my children. I don't want them to grow up and ever look back and see me and their father not getting along… Everything that I do do, I sacrifice my feelings and I do it for my children."
Torrei says that she speaks to Kevin's current wife, Eniko Parrish (who Torrei says Kevin cheated on her with), when they see each other. But Torrei quickly said "no comment" when asked about recent allegations that Kevin cheated on a pregnant Eniko with rising Latin pop singer, Monique Gonzalez.
But here's the part the interview where Torrei gets a side-eye from me. The discussion turned to Trump, and though she voted for Hillary Clinton, Torrei's one of those "We gotta support the president" people.
"I'm not one of those die-hard people who hate Trump. I don't hate Trump. Is he qualified? No, he is not. But, he can't help he was elected. I just feel like we still have to support the man because he is the man who is the face of running the county.

"I just feel like he does get a lot a backlash, but to be honest, he's not a politician. He's an actor; he's an entertainer. Those people chose to put him in office, so you can't be mad at that man… he's trying to do the best that he can."
So, yeah, she said that. Kinda diminishes her Amber Rose clapback, doesn't it?
Hart also reveals she's gotten plastic surgery, including a breast lift, and was invited to join Love & Hip Hop Atlanta, however, she declined because she says the VH1 show doesn't fit her brand.
You can listen to Torrei Hart's full interview on The Domenick Nati Show below:
Be the first to receive breaking news alerts and more stories like this by subscribing to our mailing list.