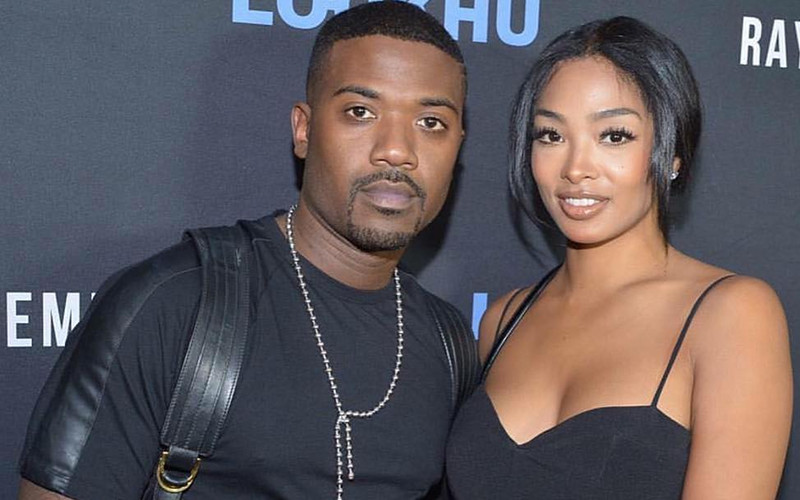 Ray J and Princess Love's season 4 Love & Hip Hop Hollywood storyline will focus on the newlyweds battling infertility obstacles as they try to conceive their first child. But will this season end with a visit from the stork?
Since the couple revealed their difficulty having a baby on the most recent LHHH episode, some now believe previous Instagram posts by Ray J may hint that Princess is currently with child.
While showcasing the progress of their new home on a July 7th post, Ray J used the hashtag #BuildingANiceHouseForMyWifeandKids.
https://www.instagram.com/p/BWQYLGPBxpM/
"1st and 2nd priority!" he captioned a July 13th post of Princess standing on a staircase.
https://www.instagram.com/p/BWfzIr7hngl/
Obviously, we have to keep watching the VH1 show (or wait for an announcement from the couple) to see if the speculations are correct. If Princess is currently pregnant, she's not yet showing.
However, her most recent Instagram posts have hid her belly or were shot from a strategic angle. I wouldn't reach into this because she was showing off her toned body and promoting Flat Tummy Tea moments before this article was published.
https://www.instagram.com/p/BXTw9aMlxt9/
Princess explained to InTouch why she's sharing her experience on TV:
"I've always been an open book when it comes to showcasing my life and struggles on camera. I think that it's important to be authentic and real because there are so many people out there who can relate to your situation."
During the July 31st LHHH episode, Ray took his boys Safaree and A1 to a fertility clinic to get their sperm counts analyzed. The men made a bet that whoever had the lowest sperm count would have to do a song with Hazel E; Ray J lost.
WATCH: Ray J, Safaree and A1 Compete in a Sperm Count Competition on Love & Hip Hop Hollywood
The doctor advised him to make some lifestyle changes, such as quitting smoking, to help increase the odds of he and Princess conceiving.
Love & Hip Hop Hollywood airs Mondays on VH1.
Be the first to receive breaking news alerts and more stories like this by subscribing to our mailing list.