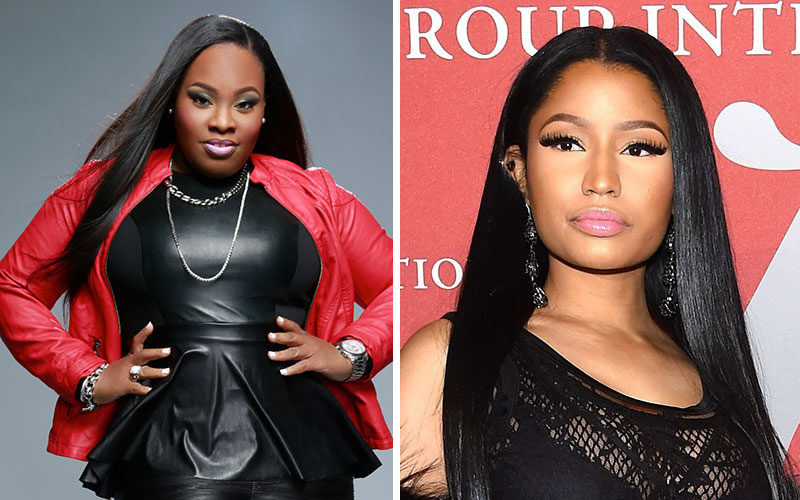 I'm not one to come between someone and their relationship with the savior, but some of y'all folks out here are claiming Jesus' name in things he damn well ain't got nothin' to do with.
Case in point: Gospel singer Tasha Cobbs' decision to collaborate with nasty-girl rapper Nicki Minaj on a song for her new album Heart.Passion.Pursuit, due out August 25th.
The song that Cobbs has done with Nicki is called "I'm Getting Ready," but there haven't been any further details about the song or Nicki's role on it other than the tracklisting for the album, which was announced and shared.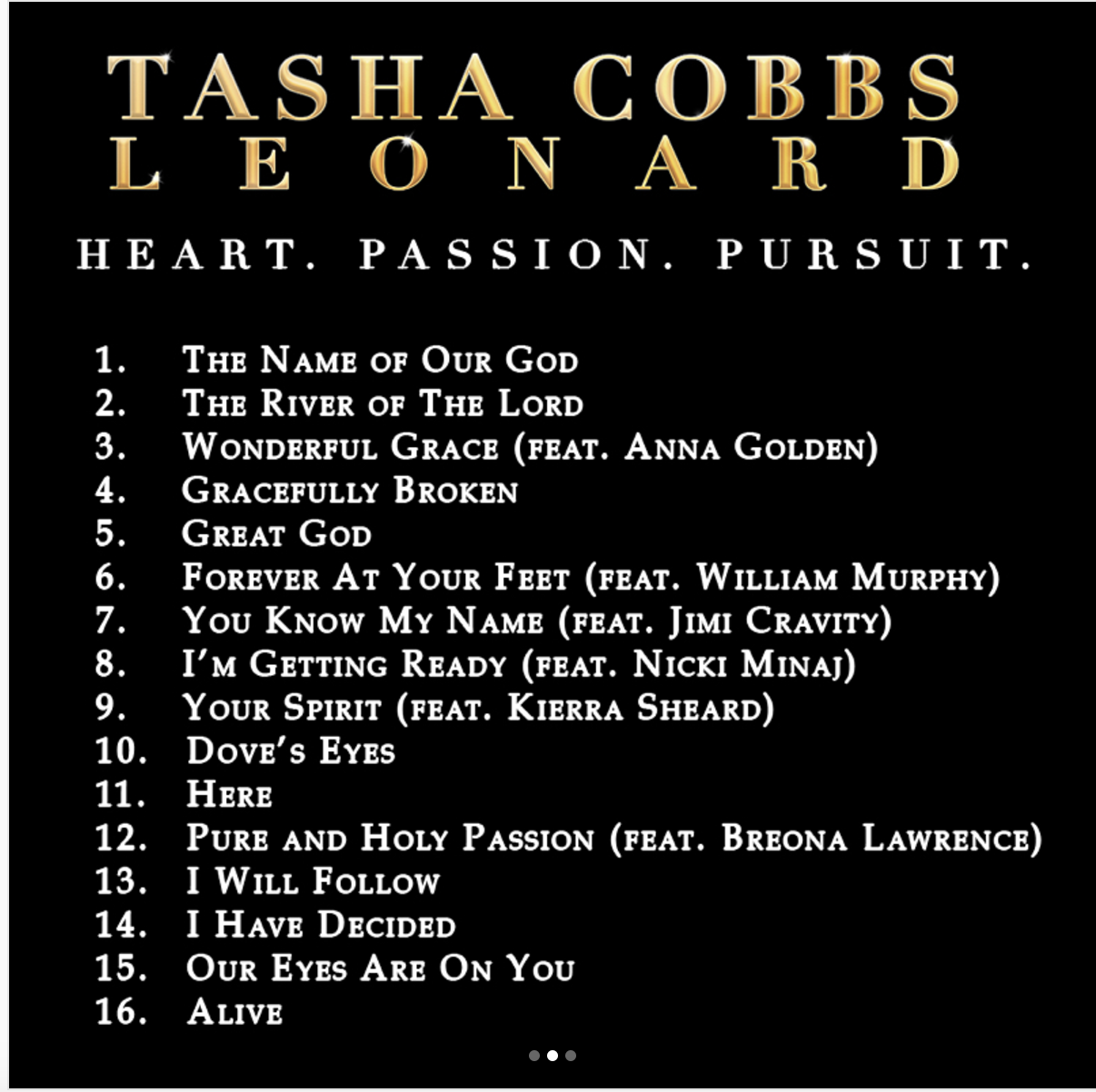 This is how Twitter reacted to the news of the collaboration:
Tasha Cobbs and Nicki Minaj on a song….wonder if it's something the saints can "TWERSHIP" to? ??

— Kingdom Connection (@_KurtRamon) July 21, 2017
I have NO interest in a Tasha Cobbs and a Nicki Minaj collab

— Rudy (@TweetsbyMont) May 21, 2017
TBH I'm not feeling Nicki Minaj getting on a song with Tasha Cobbs on a gospel album. You can't mix the world with something spiritual.

— Like Mike 0-1 ? (@mikesing25) July 21, 2017
https://twitter.com/tiashynemuse/status/888426157368123398
But as long as Nicki Minaj want to praise God with Tasha Cobbs, that's fine

— Osei (@KyeiMensah_) July 28, 2017
NICKI MINAJ loving Tasha Cobbs is a win! It means that you judged her and stereotyped her but God is in her! But you now need forgiveness??

— aladywithwords (@1Ladywithwords) May 22, 2017
As you can see, reactions were mixed, with some applauding the collaboration and others expressing their disapproval.
Personally, I think it's cool for mainstream and gospel artists to mix and mingle like this. But just like Kirk Franklin, Tasha Cobbs is facing backlash for rolling in the mud with pigs.
And let me tell you, Tasha does not give a single damn what you or anyone thinks about Tasha syncing up with the Head Barb because Jesus has blessed her collaboration!!
Yes, while giving a passionate speech from the podium last Sunday (Jul. 23), Tasha Cobbs directly addressed her critics.
"Who told you you could have Nicki Minaj on a worship album?! My response to them would be, Jesus did! You got a problem with that? You take it up with Jesus!" said Cobbs, who also shared this on Instagram:
Now I'm sure that Jesus enjoys Nicki's "Monster" verse just like everyone else but I'ont know about him whispering in Tasha's ear, "You know what will make your album truly holy? Nicki 'Real Thick Vagina' Minaj."
I know we all step out on faith, but I think you stepped out on your own with that one, sis.
Meanwhile, Nicki is busy on her Instagram promoting her latest track in which she and Future chant "Fuck them hoes."
In Jesus' name we pray. Amen.
Be the first to receive breaking news alerts and more stories like this by subscribing to our mailing list.