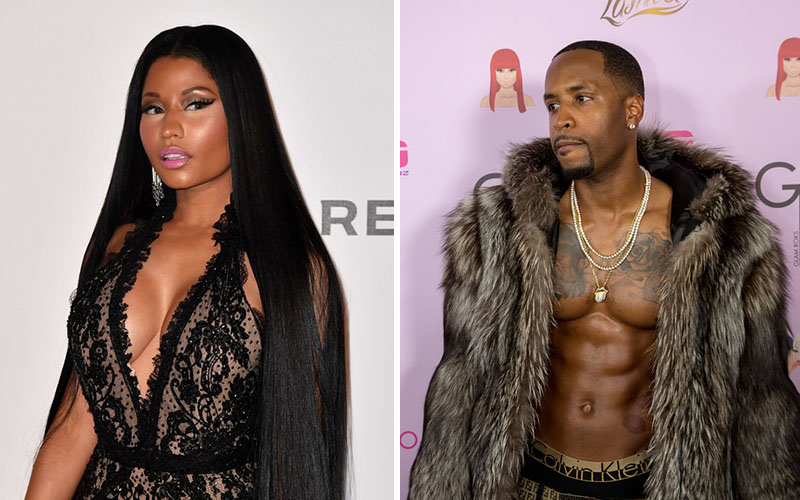 Sometimes you just want that old thing back. And if this curious tweet that emerged from Safaree's Twitter account is anything to go by, his heart, soul and anaconda are longing for his ex, Nicki Minaj's touch.
Although the tweet has since been deleted from his account, the gossip blogs were quick to hit that screenshot game on Safaree's tweet of apparent desperation, in which he cried out, "I really want a kid…nicki you were suppose to have my child…I can't believe this is life…"
There's one of two options:
1.) Either Safaree really, truly did have a moment of weakness and took to the tweets and shared his heartache with the world.
Or…
2.) Safaree is filming MTV's prank show "Safe Word" in which celebrities are dared to post crazy things on their Twitter and Instagram accounts.
Amber Rose was revealed to be on this show and it explained what was then an absolutely bizarre tweet in which she claimed to Beyoncé that SHE was the "Becky with the short hair."
Given that Safaree is ACTIVELY suing Nicki and was just talking trash to her indirectly on Twitter the other day, my money is on the notion that he's on the MTV show and was forced to do that.
But then again, he wouldn't be the first man to realize he lost a good thing. Unfortunately for him, Nicki Minaj is sipping her lemonade and ain't sorry in the least.
Be the first to receive breaking news alerts and more stories like this by subscribing to our mailing list.