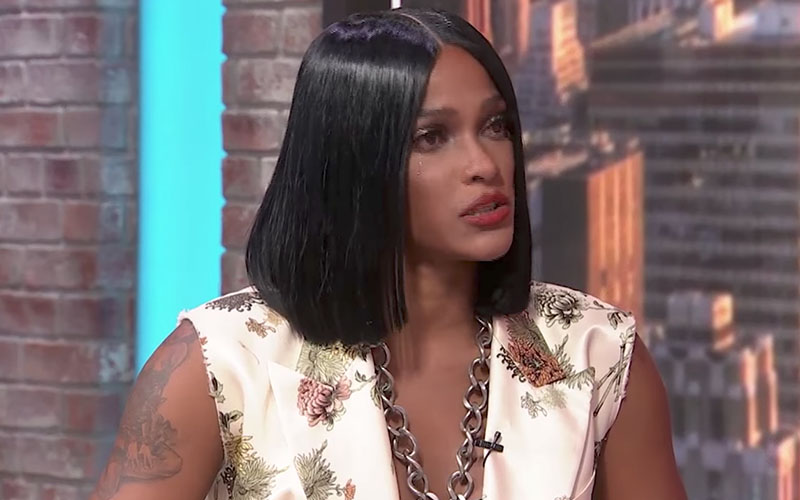 For those of you who think that Love & Hip Hop Atlanta's Puerto Rican Princess is an irredeemable, demonic, ratchet, soulless bitch from hell, just know that Joseline Hernandez is very sad that you feel that way about her.
In a sitdown interview with Essence, Joseline shed a few tears and her voice got shaky and trembly as she tried to explain her violent, manipulative, vengeful behavior that we all witnessed on TV for the last 5 years wasn't a true reflection of who she is. Or at the very least, it's an old skin that she has shed like a snake and refuses to put back on for VH1 and Mona Scott-Young.
"The real Joseline that you seen then, it's who I was at this point and who I am now is who I am at this point and I think I'm gonna change again, the older that I get to even be a better woman," said Joseline.
RELATED: Why Did Joseline Hernandez Quit Love & Hip Hop Atlanta?
In a way, this is admirable. Joseline realizing that her previous behavior and attitudes were toxic is healthy. But I question how authentic this transformation is given how aggressively she lashed out at Mona and K. Michelle on social media recently.
RELATED: K. Michelle Called Joseline a Crackhead After LHHATL Star Came for Her on Instagram
Nonetheless, Joseline would appreciate if all of you bitches and motherfuckers stopped being so damn judgmental.
"I feel like a lot of people judge before they even get to know people," said Joseline.
"What I don't get is how many people see the wrong things, but they don't never see the good things that you do," she added, as her voice broke.
SEE MORE: Joseline Gets Emotional Revealing the Real Reason She Quit LHHATL in "Breakfast Club" Interview
Five years from now, Joseline sees herself performing at the Latin Grammys and doing more TV, just not necessarily LHHATL.
I'm not clear as to why Joseline believes she's going to crack the Latin market one of these days. She's been pushing her music on iTunes and through reality TV for about five years now, and she's never been within striking distance of the Billboard Hot 100 or the Latin Billboard Charts.
Call me crazy, but it's pretty clear that no one is really checking for Joseline's music in English, Spanish or Pig Latin, but hey girl, keep wasting people's studio time if you want to.
Check out Joseline's full interview with Essence where she tries to redefine her narrative and legacy below:
Be the first to receive breaking news alerts and more stories like this by subscribing to our mailing list.