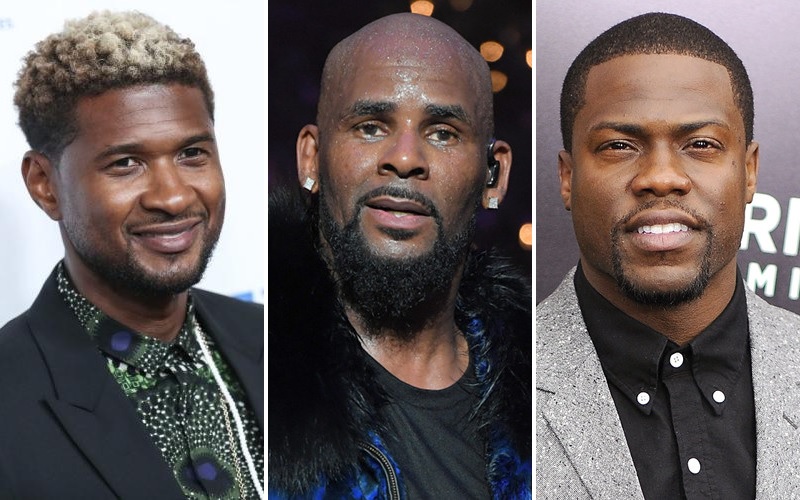 It's been a rough week for Black Twitter. It first started off with R. Kelly allegedly being the leader of a sex cult, then video surfaced of Kevin Hart possibly cheating on his pregnant wife, and it was revealed Usher, not only has herpes, but infected somebody else.
And, on top of all that, O.J. Simpson will soon be roaming free. After serving nine years in prison for robbery and kidnapping, he was granted for parole today.
All the shocking news came to a head on Wednesday (Jul. 19) and was too much to handle for Black Twitter, causing all four black men to be trending topics on the social media app. However, Black Twitter coped the best way it knows how: with memes, jokes, and hilarious commentary.
Everybody coming back on twitter after getting off work just to see that Usher has herpes, r.kelly's slave's video and kevin hart cheating pic.twitter.com/cztNJj6Zvy

— bran (@BornALegacy) July 19, 2017
https://twitter.com/DylansFreshTake/status/887786814077009921
Damn, R. Kelly, O.J., Usher, and now Kevin Hart. I'm exhausted pic.twitter.com/QARRf8PDhL

— Dirtbike Funnie (@leuubee) July 19, 2017
Me: I need to mind my business

*R Kelly, Usher, Kevin Hart, and O.J Simpson trending on twitter*

Also Me: pic.twitter.com/fNHLuuLNIk

— ? (@Wahgawnn) July 19, 2017
R Kelly trending
Usher trending
Kevin Hart trending

*finds out why* pic.twitter.com/gLcOpkSLdS

— Hennessy Papi ??™ (@dat501guy) July 19, 2017
R. Kelly hold ppl hostage. Usher dick on fire. Kevin Hart been married for 2 mins & already cheating. Jesus take the wheel & crash this car.

— hey, sunshine ? (@lonthecelebrity) July 19, 2017
Usher and R Kelly are trending for the first time since their hit "same girl". pic.twitter.com/6Ji6HsUEjP

— Kevo (@kevo2021) July 19, 2017
R. Kelly has slaves, Kevin Hart cheated, and Usher has herpes! What's next, O.J. going on parole?! Wait… pic.twitter.com/qjsTKtubPU

— jerm (@jermriley2) July 20, 2017
Finish the punchline:
R. Kelly, Usher, Kevin Hart & O.J. Simpson walk into a bar…

— ?One Opinionated Bitch ? (@RevelationGal) July 20, 2017
Wholesome Black Men Twitter trying to put out the fire caused by Usher, R.Kelly, and Kevin Hart pic.twitter.com/sGV7BjyXOf

— DEC.5?? (@GiftedNegro) July 19, 2017
"Men are Trash" Twitter after seeing all this news about R.Kelly, Usher, and Kevin Hart pic.twitter.com/QXg9KRzWj9

— Drippy Teigen (@alilmayo) July 19, 2017
https://twitter.com/RealLifeKaz/status/887777465111793664
Only Wensday & "Kevin Hart" cheating . Usher has herpes. R. Kelly fifty shades of teen girls. O.J beating his meat in jail. pic.twitter.com/oAQ5EEDF37

— Jeremy ? (@shoysheyopath) July 19, 2017
At this rate, who knows who else will mess up by the end of the week.
Be the first to receive breaking news alerts and more stories like this by subscribing to our mailing list.