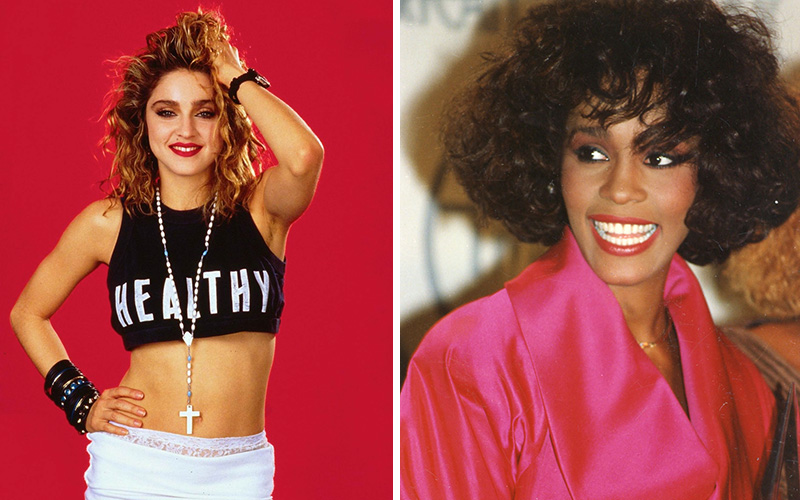 The late great Whitney Houston has often been deemed as "the voice" because of her superb vocal abilities. However, Madonna would apparently beg to differ with this title. She allegedly felt Whitney was merely "mediocre."
In an old letter up for auction, Madonna writes that Whitney is less interesting and exciting than she is and is frustrated that Whitney's career is flourishing.
Madonna writes:
"I have made so many people angry that I'm being punished and basically made to be quiet and sit in a corner, while other less interesting and exciting people are reaping the benefits of the roads I've paved.

"It's so unequivocally frustrating to read that Whitney Houston has the music career I wish I had and Sharon Stone has the film career I'll never have. Not because I want to be these women because I'd rather die, but they're so horribly mediocre and they're always being held up as paragons of virtue and some sort of measuring stick to humiliate me."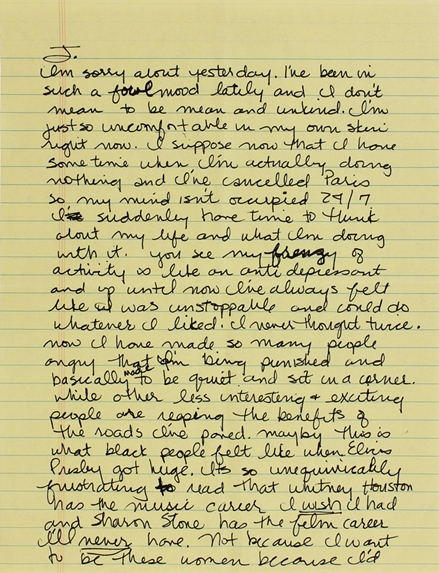 She even compares her plight to "what black people felt like when Elvis Presley got huge."
The letter is not dated but is  addressed to "J." Auctioneers believe it was written to actor John Enos, Madonna's ex-boyfriend. However, Madonna's art consultant Darlene Lutz, was the owner of the letter prior to being placed for auction.
The handwritten note will be available July 19-28 at the Gotta Have Rock and Roll auction in New York. The opening bid is $1,000, but it's expected to sell around the $5,000 range.
Coincidentally, this is the same auction that will sell the letter Tupac wrote to Madonna, explaining he broke up with her because she is white.
Madonna recently threw shade at Whitney last year when she bragged about outliving her and other iconic artists while receiving an award.
Be the first to receive breaking news alerts and more stories like this by subscribing to our mailing list.