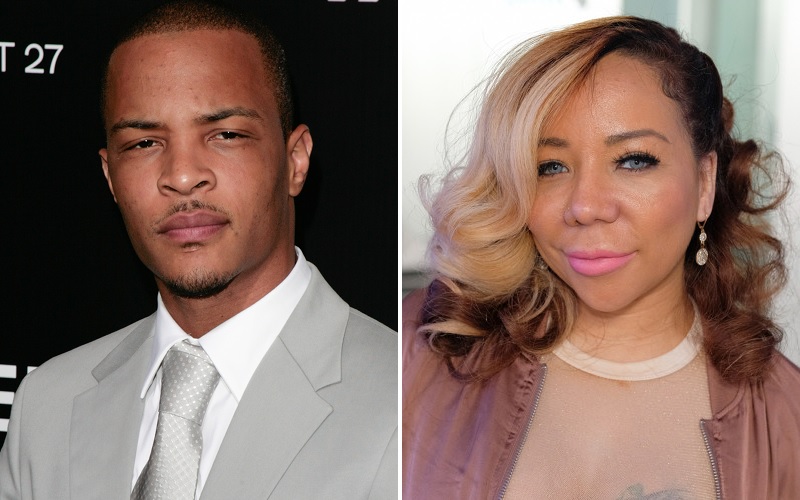 Tiny was just serenading her soon-to-be ex-husband onstage at the 2017 Essence Festival, and the two seemed to be on their way to an amicable split. However, Tiny's gesture must not have meant much to T.I. because he is now suing her.
The Jasmine Brand is exclusively reporting that when T.I. filed his response to Tiny's divorce request on July 10th, he also filed a counter-suit against her, specifying his own terms of the dissolve of their marriage.
The website doesn't reveal exactly what T.I. is seeking, but Tiny made her demands crystal clear when she filed for divorce in December 2016 and said her marriage was "irretrievably broken with no hope of reconciliation."
The Xscape singer requested primary physical custody and joint legal custody of their three children. She also requested half of the assets the couple acquired during their six-year marriage, which includes, properties, cars, investments, and funds in a retirement account.
Tiny also petitioned for child support as well as both temporary and permanent alimony. Though a judge will determine the amount, she petitioned it be "consistent with their standard of living."
Speaking of finances, Tiny claimed that the couple was millions in debt and asked to be absolved from repaying the debt due to T.I. "high earning ability."
We can only assume Tip's countersuit contests some of Tiny's demands.
Stalled for several for months, their divorce was officially a go when T.I. was finally served the documents in April. Let's just hope their divorce doesn't turn nasty.
Be the first to receive breaking news alerts and more stories like this by subscribing to our mailing list.