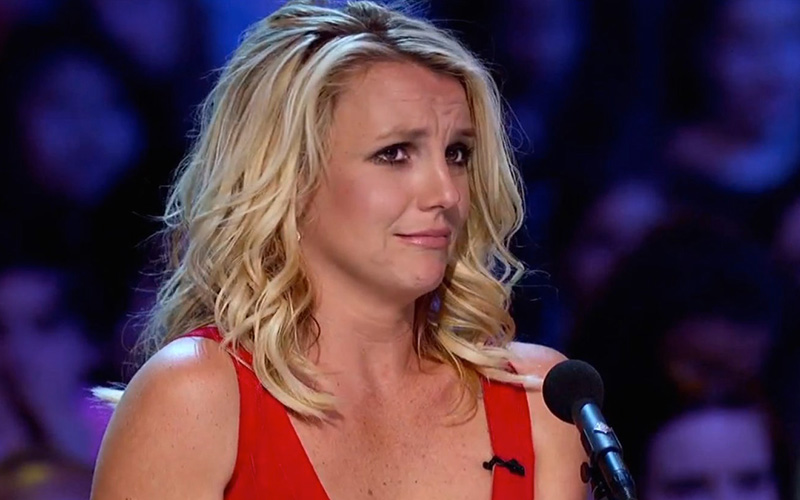 Let it never be said that Britney Jean Spears has not left her mark on pop culture. At her prime, she was a force, she was a phenomenon.
But let's also be frank: The Britney Spears that conquered the world and set world on fire is long gone and has been since 2007.
Yes, yes, Britney has made great strides and she's in a MUCH better place today than she was yesterday, but she is STILL under a conservatorship and she has yet to return to peak performance.
With that in mind, news and rumors of Britney being considered to play the Halftime Show at the Super Bowl next year are a cause for concern. According to the New York Daily News, Britney and her people are floating the idea.
Britney Spears' associates have had "secret discussions" with television and advertising execs tied to Super Bowl LII, according to a source close to the situation. The game will take place Feb. 4 in Minneapolis.

"Britney has made it clear to her team that it is a dream to perform at a Super Bowl," according to an insider. "She has the hits package and appeal to be a headliner."

According to our source, Spears could also be packaged with other big acts to fill the 12-minute slot. The 35-year-old singer last rocked the Super Bowl in 2001, when she performed "Walk This Way" in Tampa with acts including Aerosmith and 'N Sync.

Last summer, Spears was asked point-blank by BBC Radio 1 if she would be game for another Super Bowl show.

"Yes, I would probably do that," she answered.
Let's not even get into the mind-boggling claim Britney recently made where she asserted, with confidence, that she doesn't lip synch, as if we the general public don't have functioning sets of eyes and ears. That delusional statement alone proves why she still needs to be under a conservatorship.
While pairing Britney up with other acts is certainly a wiser decision than having her fly solo, Britney still won't benefit from being under such an intense spotlight. With that in mind, here are 6 reasons WHY Britney should keep her butt in Las Vegas or firmly planted on her couch at home instead of trying it at the Super Bowl next year.
1. Her Lazy Two Step
2. Her Annoying Cheerleader Move
3. Her Mom Shimmy
4. Her Lack of Fucks to Give
5. Her Penchant for Random Yoga Poses
6. Whatever the Hell This Is
Britney, girl, you've had a good run. Let's not tarnish your legacy anymore than you already have, OK?
Be the first to receive breaking news alerts and more stories like this by subscribing to our mailing list.