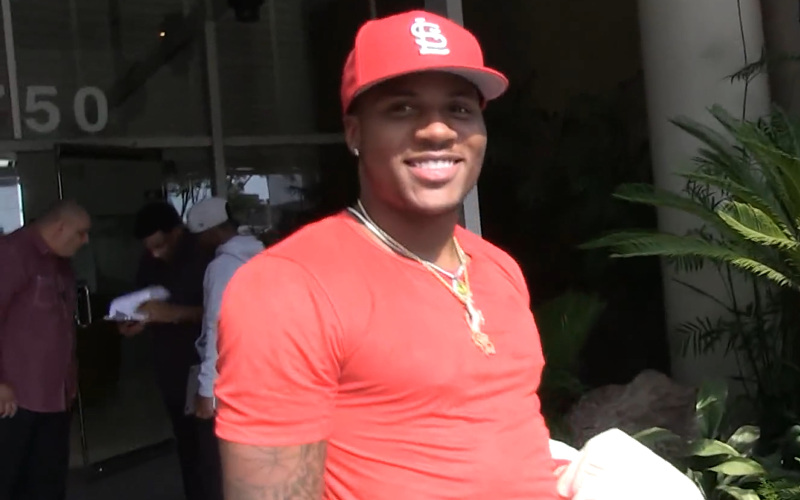 Rarri True was fine trolling Rob Kardashian on social media, but when TMZ caught up with the rapper, he didn't have much to say. In fact, he even gave the reality star a compliment.
Just hours after he taunted Rob by posting photos of he and Blac Chyna lying naked in bed together and wearing a necklace Rob allegedly bought for Chyna, TMZ briefly interviewed the rapper outside of Capitol Records on Thursday (Jul 6). He described Rob as a "good guy."
However, on other matters like his status with Chyna and a rumored sex tape, he told the pap to direct those questions to Chyna.
The rapper (also known as Ferrari) found himself caught in the middle of Rob and Blac Chyna's social media feud after Rob identified him as the guy Chyna was cheating on him with in a video clip she sent him.
Though it wasn't Rarri in the vid (it was another guy named "Meechie"), he did confirm he has something going on with Rob's baby mama. He posted photos of the two together in bed and posted another pic wearing a Versace robe Rob had bought (presumably for himself) and left at Chyna's place, which he pays for.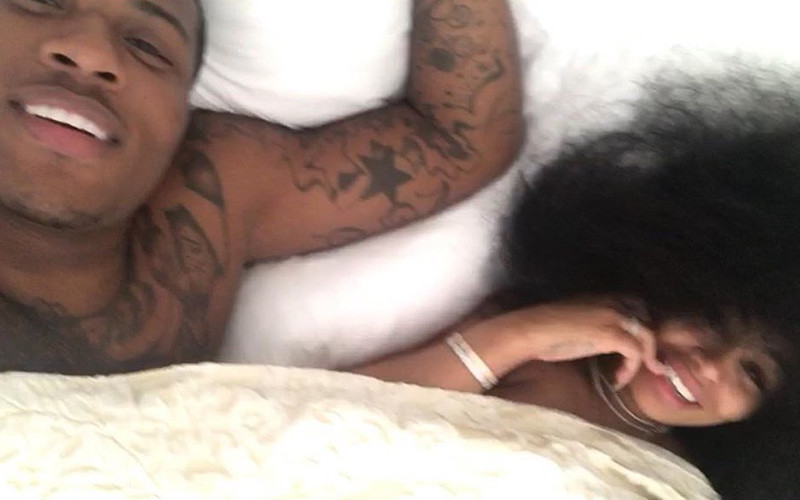 Rarri may not have opened up much to TMZ, but it's clear the unknown rapper is living for his 15 minutes. Rob and Chyna's mess got him poppin on the internet and I can guarantee he's gonna use is this newfound "fame" to boost his budding rap career.
Be the first to receive breaking news alerts and more stories like this by subscribing to our mailing list.