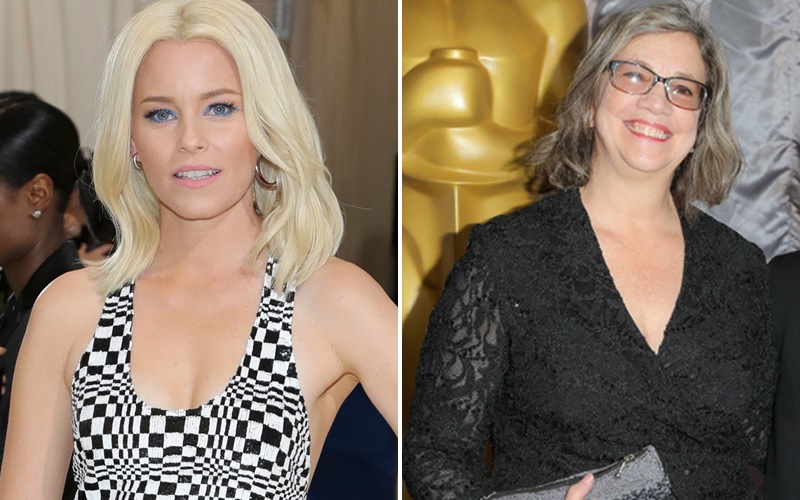 Was the 1985 classic The Color Purple a flop? According to actress Elizabeth Banks and white film columnist Anne Thompson, the Stephen Spielberg-directed drama was not memorable nor successful, despite its critical acclaim and box-office appeal.
Banks ignited a social media firestorm Thursday (Jun. 15) after comments she made the day prior went viral. While accepting an award presented by non-profit group, Women in Film, the actress and director noted the need for more leading female characters on-screen. She specifically called out Spielberg.
"I went to 'Indiana Jones' and 'Jaws' and every movie Steven Spielberg ever made, and by the way, he's never made a movie with a female lead. Sorry, Steven. I don't mean to call your ass out but it's true."
Banks was clearly forgetting The Color Purple, which starred Whoopi Goldberg and nabbed 11 Oscar nominations. Black Twitter was quick to remind her online. Apparently, someone in the audience also called Banks out for her memory loss, but she continued with her speech.
While the actress' faux pas rubbed Black Twitter the wrong way, it was Anne Thompson's tweet that caused the most backlash. She noted Purple was one of just a few female-lead films by Spielberg, but claimed it was a "flop" and used wrong information to support her claim.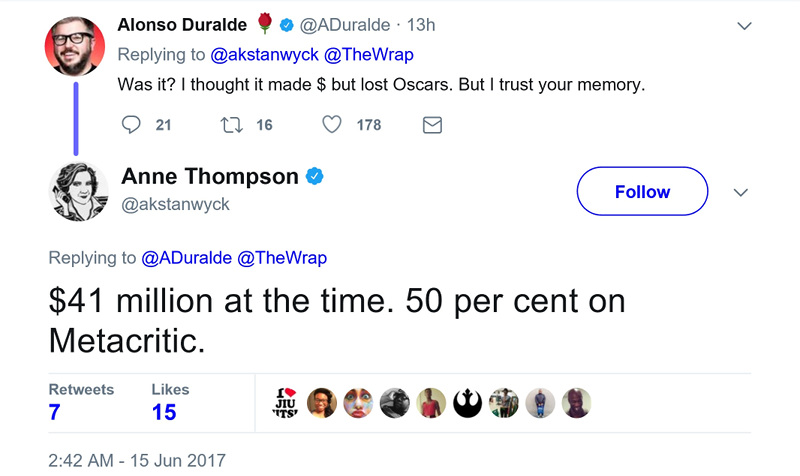 Thompson has since deleted the "flop" tweet and posted one including (some) actual facts. It received 11 nominations, not 10.
However, black Twitter dragged her before she attempted to cover her tracks.
By flop she means white peoples didn't care about it let's be real

— B. Moore (@LaNoireDe) June 15, 2017
The Color Purple grossed over $140 million & was the 4th biggest grossing movie in 1985.

— Iris (@Free_Spirit2972) June 15, 2017
https://twitter.com/freeblackgirl/status/875327736956452865
"Critics" like @akstanwyck (who called The Color Purple a flop) is why we must have diversity in media. Culturally unqualified to judge!

— Karen Hunter (@karenhunter) June 15, 2017
Me looking at Elizabeth Banks & Anne Thompson right now.#TheColorPurple pic.twitter.com/e6Q9Za1piu

— Justine Carter (@Ravenbaby71) June 15, 2017
https://twitter.com/Kaliafornia/status/875332250988154880
Color Purple was a flop?!? 98 million domestically, 11 Oscars nominations, Broadway plays.. and this gif…. pic.twitter.com/E3utBm0ckT

— Loni Love (@LoniLove) June 15, 2017
Girl did you just call the Color Purple a flop? pic.twitter.com/ajN5PUESh1

— ???| IAmJadebrieanne.com (@BlackNerdJade) June 15, 2017
Y'all haters, @ElizabethBanks @akstanwyck — #TheColorPurple was not a flop. #BlackTwitter Okay, okay, ladies now let's get in #formation. pic.twitter.com/BPtFK69OD2

— Rachel Currence (@rachel_currence) June 15, 2017
You're about to receive the wrath of #BlackTwitter for this tweet. RIP to your mentions. pic.twitter.com/vvES0ludku

— Black Girl Nerds (@BlackGirlNerds) June 15, 2017
Even if Thompson's initial $41 million box-office figure was accurate, The Color Purple still wouldn't be considered a flop. The film was made with a $15 million budget, and anytime a film earns well over its budget, it's considered a box-office success for its production/distributor despite critic reviews and award recognition.
She was just dead wrong on this one. But Black Twitter got her all the way together.
Be the first to receive breaking news alerts and more stories like this by subscribing to our mailing list.