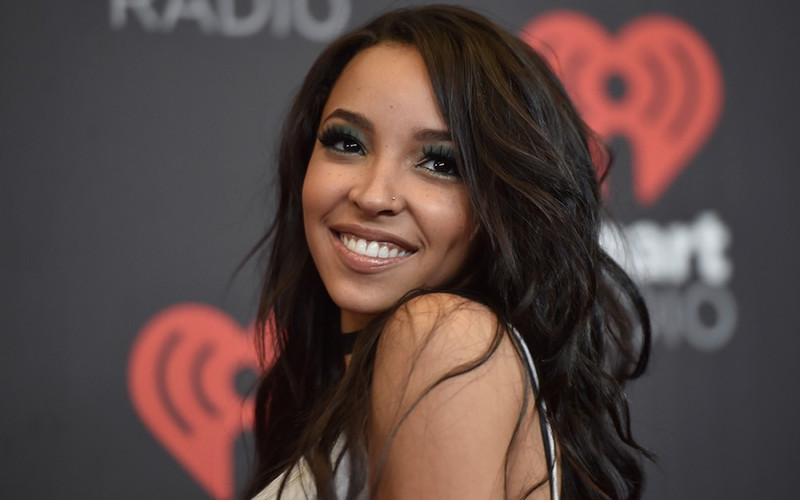 Tinashe has been on the music scene for a minute now, but, unfortunately, her career has not gone the way she had intended. The singer recently revealed why she believes she hasn't gotten a fair shake in the industry, but social media is not feeling her explanation.
In an interview with The Guardian, published on Monday (Jun. 12), the mixed singer blamed colorism for the reason her music doesn't reach Beyoncé or Rihanna sales.
"There's colorism involved in the black community, which is very apparent. It's about trying to find a balance where I'm a mixed woman, and sometimes I feel like I don't fully fit into the black community; they don't fully accept me, even though I see myself as a black woman. That disconnect is confusing sometimes. I am what I am."
The comments did not go over well with Black Twitter, causing the singer of Zimbabwean and Danish descent to be a trending topic. Users were quick to point out that Tinashe's light complexion is not the reason her music doesn't sell well, while many didn't even know she was mixed.
Dear Tinashe,
It's not a colorism issue. That fact is, we just don't see it for u sis.
Sincerely,
Everybody pic.twitter.com/nDuUJ8SyXB

— ??Mae?? (@Prettyy_THICK) June 13, 2017
I don't even think most people knew Tinashe was mixed. Her name is Tinashe. Girl, we clocked in on your Blackness.

— Michael Arceneaux (@youngsinick) June 13, 2017
Tinashe not gonna get on my dark skinned nerves today with this color stuff. That ain't your real struggle, boo.

— kraykray. (@xKRAYneC) June 13, 2017
Tinashe's real problem is that she has no swag, talented girl but she's just a generic pretty girl. She doesn't command attention.

— Guyanese Gold (@Wildebee_) June 13, 2017
Tinashe You Had A Drake And Young Thug Feature, A Summer SMASH AND Hella DJ Mustard Beats.. Like.. It's You pic.twitter.com/C8Pc30OGGu

— Geeche Guh ? (@MochaMonaee) June 12, 2017
https://twitter.com/DemetriaObilor/status/874614678076436480
Tinashe: I'm not really accepted by the black community bc i'm mixed.
Black folks: You're mixed?

— Harry Potter and the Audacity of that Bitch (@VirgoJ24) June 13, 2017
Tinashe tried to blame colorism in the black community for her poor album sales. Don't nobody wanna hear that baby whispering music.

— I'm getting flewed out.. (@NeWWave_Female) June 13, 2017
Tinashe's issue is her image. All she gotta do is switch it up and fire everyone in charge of her marketing and PR. Hire from the TL. Lol

— Maverick Lestrange (@Mavtha3rd) June 13, 2017
Tinashe feels wut she feels I'm not about to dismiss that. But I think she used the wrong word to describe wut she is going through.

— Vhrome by Al Cologne (@HollowSense) June 13, 2017
The 24-year-old may have valid criticisms of the hip-hop industry, but marketing is also a key factor. Unless you can rest solely on your talent and personality, it takes a team of people to support and promote the artist to the masses. Unfortunately, as Black Twitter pointed out, Tinashe's team has failed to properly manage her.
Be the first to receive breaking news alerts and more stories like this by subscribing to our mailing list.