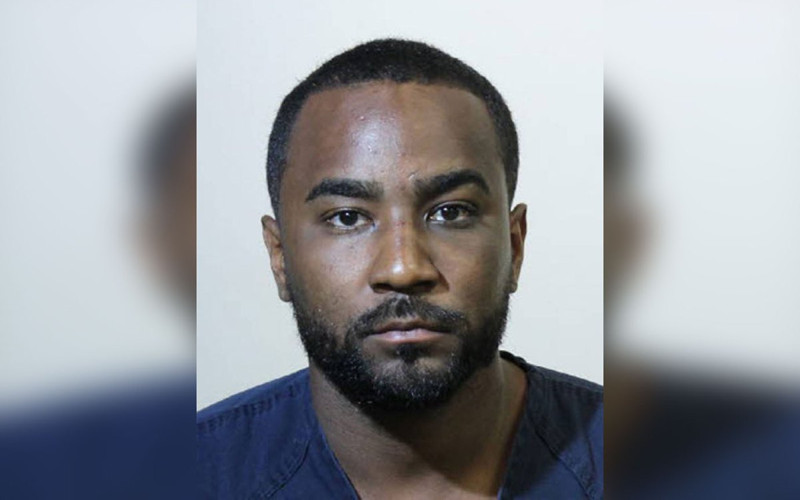 The honeymoon phase is officially over. Bobbi Kristina Brown's former boyfriend Nick Gordon has been arrested on domestic violence charges after he allegedly attacked his girlfriend.
Sanford, Florida police picked Gordon up at a bar near his home and arrested him on Saturday (Jun. 10). He is facing battery and kidnapping/false imprisonment of an adult charges.
Leil pressed charges on Saturday following a Friday night (Jun. 9) altercation. She claims Gordon accused her of flirting with one of his friends while they were at a sports bar. She denied the insinuation, but did admit their relationship had become "toxic."
They began arguing, but things got physical when she attempted to leave Gordon's home, which he suggested she do in the first place. Leil alleges Gordon began "punching and hitting her" in her face and the back of her head with closed fists.
She attempted to contact her sister using the laptop, but Gordon took it from her. Leil was only able to get away after she woke up Gordon's mother, who lives with him. She drove Leil home and Leil's sister took her to the hospital.
Gordon is currently being held on $15,000 bond and sources tell TMZ he might not be able to make bail. He also claims that Leil hit him first and wants to press charges against her.
Gordon and Leil first went public with their relationship back in April. Leil posted several pictures of the new couple looking quite in love. She even posted a message praising her boo.
"My sweet, handsome, considerate, protective, loving, charismatic, entertaining, compassionate, comforting, warm hearted, outstanding, simply incredible boyfriend: I'm beyond blessed because you're the best."
The Fulton County D.A. in Georgia also says Gordon's domestic violence arrest may impact the ongoing investigation into Bobbi Kristina's 2015 death, saying it "[adds] an additional layer of evidence to the final resolution of this matter."
Though he was not criminally charged, Gordon was found legally responsible for her death in a wrongful death lawsuit. He was ordered to pay her estate $36 million.
Be the first to receive breaking news alerts and more stories like this by subscribing to our mailing list.