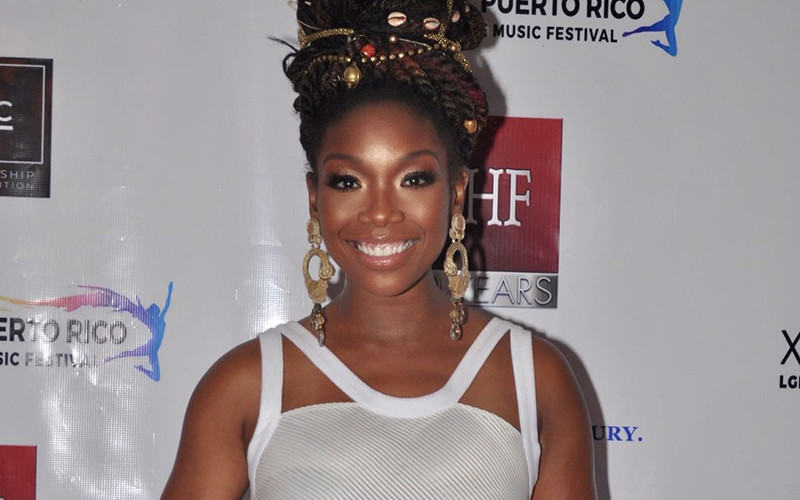 Brandy Norwood is currently recovering from a health scare. The singer/actress was rushed to the hospital after losing consciousness on an airplane.
Brandy had just boarded a Delta flight around 6 a.m. Friday morning (Jun. 2) at LAX when she lost consciousness. According to TMZ, flight attendants and passengers rushed to help her. The flight returned to the gate where paramedics took over. Brandy was treated on the jetway and had regained consciousness at this point.
She was transported to a hospital in stable condition. The cause and her current condition were not immediately known.
Oh hey, Brandy is on my flight. And pretty sure we just returned to the gate bc she might need medical assistance? Pray for Brandy y'all

— Shazi_LA (@shazi_LA) June 2, 2017
Brandy has not personally addressed the health scare. However, a rep gave an update to the Associated Press and confirmed the entertainer has been released from the hospital. The rep attributed the scare to stress and traveling, noting Brandy has taken 10 long flights recently.
"The stress of all of the traveling and working so incessantly has exhausted her. She will be relaxing for the next few days."
Brandy last posted on social media about 2 hours before the incident, posting a photo on Snapchat. She was also scheduled to appear with her mother, Sonja Norwood, at the Atlanta Ultimate Women's Expo on Saturday (Jun. 3). The appearance has presumably been cancelled.
Be the first to receive breaking news alerts and more stories like this by subscribing to our mailing list.