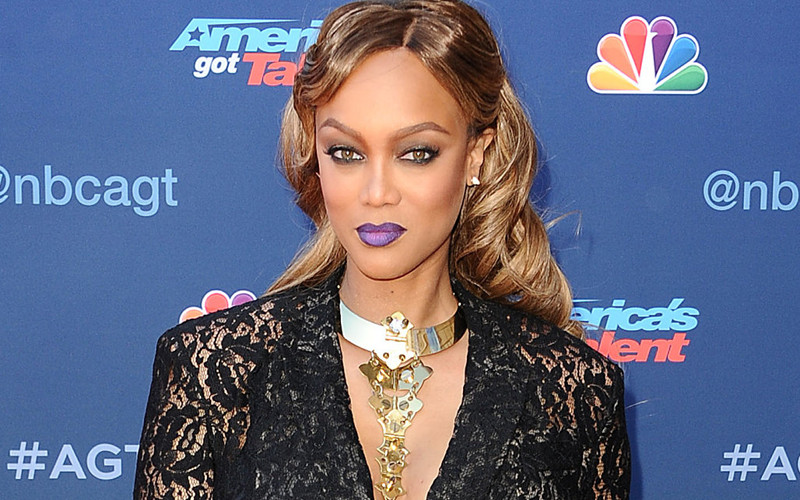 She's only just a few months into her new job, and Tyra Banks is already off to a rocky start. In a lawsuit, a woman claims the supermodel "physically manipulated and verbally abused" her minor-aged daughter during filming of America's Got Talent.
The woman — identified as Jane Doe — filed a lawsuit in Los Angeles Superior Court on Monday (May 22) against an AGT producer and Marathon Productions. Jane says her daughter — identified as Mary Doe — was left "traumatized" offstage while her parents were "publicly humiliated" onstage during their filmed audition in March.
The lawsuit states:
[Tyra Banks], an individual acting as an agent of Defendants, physically manipulated and verbally abused Mary. Banks shook Mary's shoulder, pulled Mary's hair back and physically manipulated Mary…

Mary did not stop Banks' conduct because Mary was fearful. Banks also insinuated that Mary was accidentally conceived, made fun of the performance and ridiculed [the song] in front of Mary, all in front of active cameras that were filming Mary.

After the performance, Banks asked Mary to describe, in front of active and filming cameras, her opinion about Jane and her husband after they were publicly ridiculed by AGT. … As a result of her negative experience from AGT and Defendants' abusive treatment, Mary was traumatized and became deeply depressed.
Jane and her husband, John Doe, performed a song about motherhood and the birth of their daughter, Mary. Jane says their performance was ridiculed by the judges and Banks.
The parents asked producers not to use any footage of Mary or their audition. Producers agreed not show the minor-aged girl, but will air Jane and John's audition, just not in its entirety.
The parents' claim alleges intentional, as well as negligent, infliction of emotional distress, civil battery, and civil assault. They are seeking an unspecified amount of damages.
Banks, Marathon, and NBC have yet to comment on the lawsuit.
Be the first to receive breaking news alerts and more stories like this by subscribing to our mailing list.