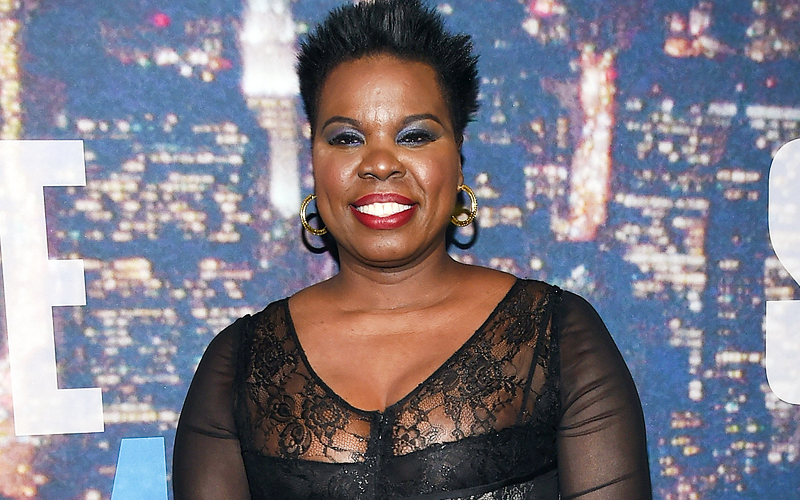 Leslie Jones' career continues its upward journey. The SNL and Ghostbusters star is ready to step on the big stage by her lonesome and has landed her first awards show hosting gig. Jones will host the 2017 BET Awards.
The announcement was made on Wednesday (May 24). The comedian tells People she's turning the awards show into a barbecue that everyone's invited to and can gave a good time at.
"So, my goal for this show is to have a big 'ol nice barbecue, family reunion feel. I just want everyone cracking up. I want everyone leaving that event going, 'Wait, did they even give awards out? I was too busy laughing.'"
Though Jones was seemingly inspired by the Broadway hit Hamilton and hilariously auditioned to portray Donald Trump on SNL, don't expect her to talk politics during her first stint as an awards show host.
"I am tired of everybody being sad and angry. I want people to just downright laugh. You can't do the event without touching on certain things, but I'm trying to make it all funny. It's really just about pulling the elephants out of the room and, actually, I'll make the elephant in the room laugh about it."
The 49-year-old is excited and humbled by the opportunity. BET was actually the first place she did stand-up on TV, and she says serving as the host of BET Awards is a "full-circle moment" for her.
"I went out in the world and did what I needed to do and now I can come home to my people and say, 'Yo! Look what I did!'"
The 2017 BET Awards will air live on June 25. Beyoncé leads the night with seven nominations. But let's not expect the very pregnant mother of twins to make a surprise appearance like last year.
Be the first to receive breaking news alerts and more stories like this by subscribing to our mailing list.