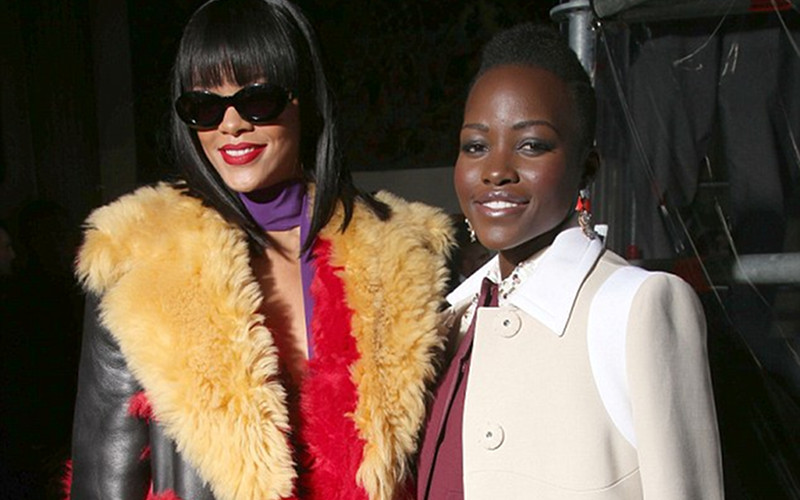 This is really happening! Rihanna and Lupita Nyong'o have officially signed on to star in the first meme-inspired movie. And, just like Black Twitter suggested, Issa Rae will write the screenplay and Ava DuVernay will direct.
Intense negotiations for the untitled project reportedly took place at the current Cannes Film Festival. Netflix won the bidding war, beating out "multiple other suitors," Entertainment Weekly reports.
The concept of the dynamic quartet joining forces was sparked on Twitter back in April. A user found a 2014 photo of Rihanna and Nyong'o in the front row of a Miu Miu fashion show and suggested it looked like still from a heist or scammer movie.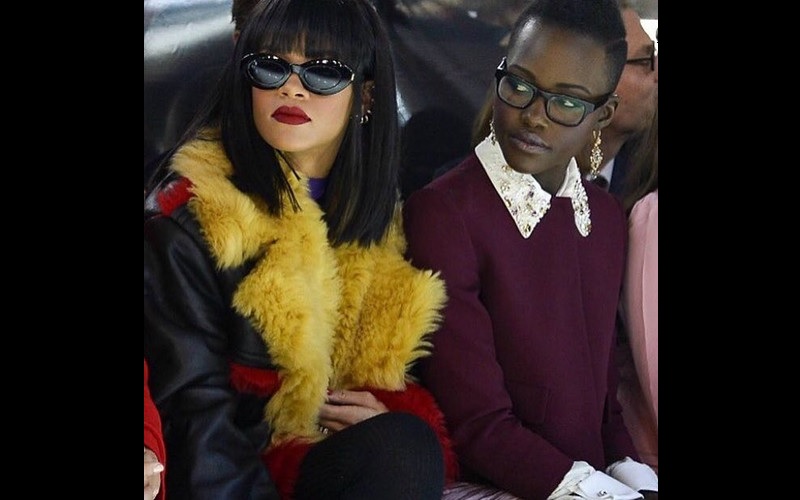 Rihanna looks like she scams rich white men and lupita is the computer smart best friend that helps plan the scans https://t.co/PhWs1xd3nj

— what in kanary (@sixsxsix) April 18, 2017
Others chimed in and added DuVernay and Rae to the then-hypothetical production. Shockingly all four superstars expressed their interest.
I'm down if you are @rihanna https://t.co/vwHBWeCbFZ

— Lupita Nyong'o (@Lupita_Nyongo) April 21, 2017
I'm in Pit'z https://t.co/Kz0o3lBEmL

— Rihanna (@rihanna) April 23, 2017
Lights set. Camera's up. Ready to call action for these #queens. ? pic.twitter.com/NVgqpFeTnu

— Ava DuVernay (@ava) April 24, 2017
— Issa Rae (@IssaRae) April 23, 2017
It's also unknown if Rae will stick with the scammer plot, but one of her reps confirmed to Vanity Fair that "the original Twitter users who imagined the concept for this film will be credited and included in some form."
Netflix is reportedly eyeing a 2018 production start date, after DuVernay finishes her current film.
Be the first to receive breaking news alerts and more stories like this by subscribing to our mailing list.