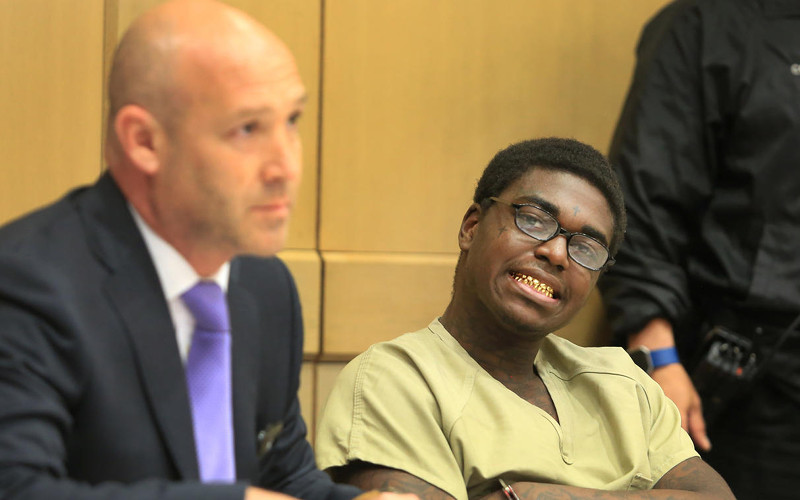 Kodak Black was shown a little mercy in his never-ending legal battles. The rapper found guilty of several house arrest violations, may be released from jail within a month.
On Thursday (May 4), Florida Judge Michael Lynch sentenced Kodak to 364 days in county jail. However, the sentence will be reduced to 180 days if the rapper competes a life skills course. Better still, if/when he completes the course, Kodak will also receive credit for time he's already served in jail, meaning he could be released within a month.
"Life skills is essentially a course in jail that teaches you certain things like checkbook writing, how to keep a checkbook," Kodak's new lawyer Bradford Cohen said. "It teaches you things that they don't teach in school anymore."
The sentence is a small victory of sorts. Prosecutors were seeking the 8-year maximum in state prison after the rapper was found guilty of five counts of violating the terms of his house arrest, including going to a Miami strip club and an Ohio boxing match without prior approval.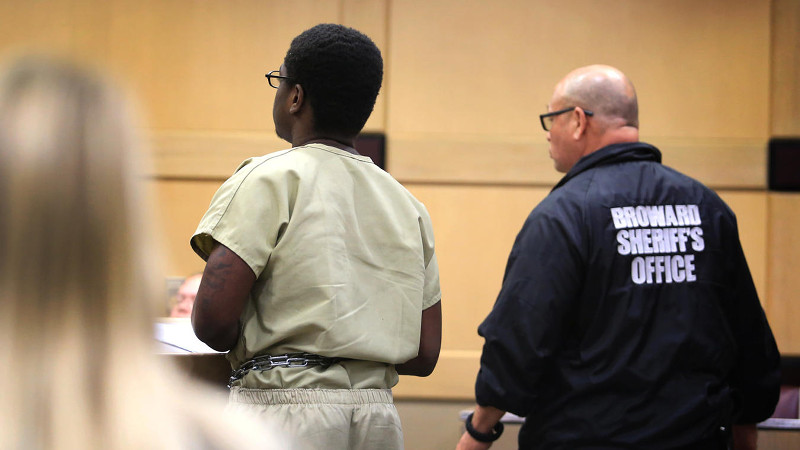 Kodak, who fired two of his lawyers last week, addressed the court. He described the last few months in jail as a "reality check" and apologized to the judge, his lawyers, prosecutors, other court officials, as well as his record label, family, friends, and fans.
Once released, he will continue a 1-year term of house arrest and five years of probation. However, Lynch made a few adjustments. He still needs prior approval from his probation officer before attending work-related functions, but any travels outside of Florida now need to be approved by Lynch.
Kodak's probation officer stated in court that the 19-year-old was "polite, honest, and generally good" about communicating with her, but also said he needed more structure. His record label, Atlantic Records is willing to help in this regard by providing their artist a mentor.
Kushner from Atlantic Records says the label is willing to hire a full-time mentor and advisor to give Kodak Black guidance/structure

— Brett Clarkson (@BrettClarkson_) May 4, 2017
Kodak is still out on $100,000 bond in a separate sexual assault case in South Carolina. Cohen has been in contact with Kodak's SC lawyer. From his limited knowledge, he stated "There's a lot more to this than meets the eye and I think that case will be resolved in a positive manner."
Be the first to receive breaking news alerts and more stories like this by subscribing to our mailing list.