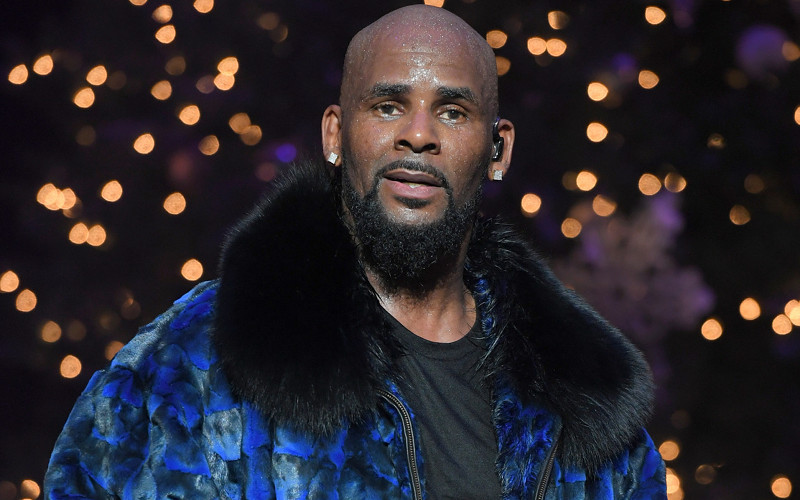 In R. Kelly news, a man has sued the singer for allegedly having an affair with his wife and giving her chlamydia. The jilted husband is seeking compensation and punitive damages.
Deputy Kenneth Bryant of the Hinds County Sheriff's Department in Mississippi filed a lawsuit against Kelly on April 21. He claims the singer had an affair with his wife, Asia Childress, before and after their July 2012 wedding.
"Each time R. Kelly would have a concert in a nearby state, Childress would disappear to unite with her lover. Time after time, R. Kelly cuckolded Bryant, with blatant disregard for Bryant's and Childress' vows."
Though Childress claimed to have ended the romance after saying "I do," Bryant believes the affair rekindled when his wife attended an R. Kelly concert in October 2012. And according to Bryant, the continuous affair eventually resulted in Kelly infecting Childress with chlamydia.
The police officer also says he suffered financially due to the affair. Childress apparently convinced Bryant to quit his job and move the couple from Mississippi to Atlanta in order to "grow his career." However, he believes Childress only wanted to be closer to her celebrity lover.
Bryant is seeking an "unspecified amount" of compensatory and punitive damages in hopes "to punish [R. Kelly], make an example of him to others, and to deter him and other similarly situated defendants from engaging in adulterous conduct in the future, in the service of public interest."
History has shown that R. Kelly makes bad decisions when it comes to his romantic/sex life, however, does an alleged affair with Childress make him legally responsible for Bryant's financial losses? I'm not quite sure. However, Bryant may possibly have a case if he also contracted chlamydia due to the situation.
At this point, Kelly's lawyers probably already have a protocol they follow each time a sex scandal comes up.
Be the first to receive breaking news alerts and more stories like this by subscribing to our mailing list.