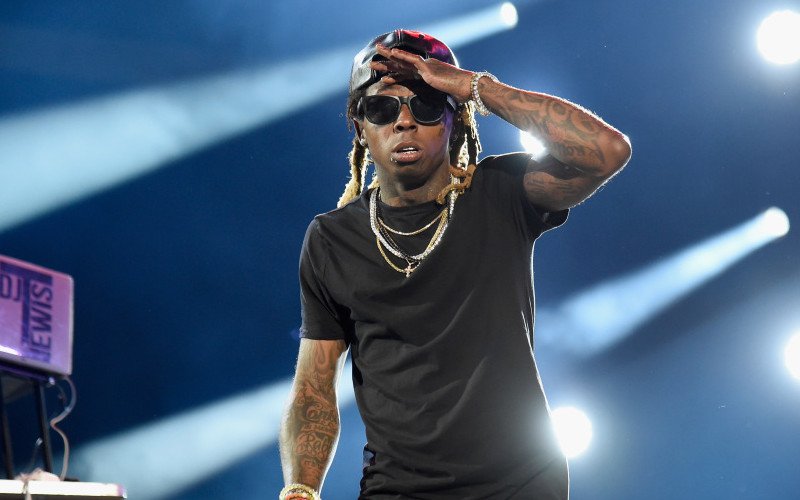 Despite what you may have thought, the feud between Lil Wayne and Birdman continues to rage on. Weezy renamed his record label to clown Cash Money Records during a recent concert. However, I highly doubt Birdman is having any laughs.
Wayne performed in Garden City, Idaho on Sunday (Apr. 23) and he had some choice words Birdman and his former Cash Money family. Wayne yelled to the crowd:
"We got a nickname that's aka F*ck Cash Money; how you doing?"
The 34-year-old and his mentor have been beefing for several years now regarding control of his career. Though he recently said he wasn't going to let Birdman bring him down anymore, his latest quip seems to take back that sentiment.
Wayne also gave a shout out to a fan in the audience who was wearing a "F*ck Birdman" shirt. "I like that shirt," Wayne told the fan from the stage.
https://www.instagram.com/p/BTR01GRhllX/
It has also been reported that Wayne is in talks with Jay Z's Roc Nation label to rescue Wayne's Young Money label, an imprint of Cash Money. He told a Pennsylvania crowd on Apr. 10:
"Is it cool if I just say it? It's the Roc! You know I'm apart of that team now."
Wayne added to the speculation last week during an Undisputed interview with Skip Bayless. He discussed his relationship with Jay Z and the possibility of leaving Cash Money.
"Yeah, Jay is just a good guy man. He's a good guy. It was nothing but a simple thing, just friend-to-friend, 'I just want to help you.' That's all it was. 'I just want to help you man. In any way I can.' And right now he's just going to help me in any way he can, and that's just what it is. [Have I left Cash Money yet?] No, we haven't done that yet. We're still working on that situation. But like I said, Jay's just a good guy and he wants to help me. He's going to help me."
As of now, no business negotiations or plans between Young Money and Roc Nation have been confirmed.
Birdman responded to the rumors in a video basically stating Weezy is never being released from Cash Money because he's going to "lock away the key."
So, yeah, this hip hop beef is not getting squashed anytime soon.
Be the first to receive breaking news alerts and more stories like this by subscribing to our mailing list.