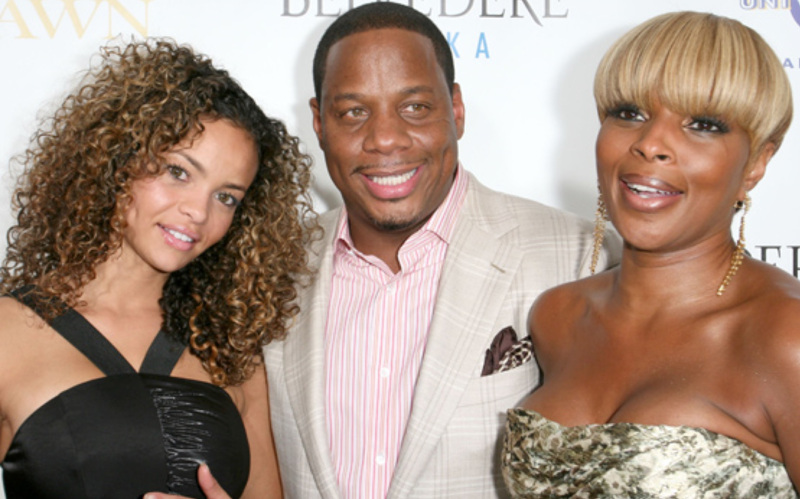 More details are being revealed about Kendu Isaacs' cheating ways while married to Mary J. Blige, and it's not looking good. Sources say Issacs carried on a torrid affair right under Mary's nose with her protégé.
Two sources revealed to Page Six that Isaacs cheated on Mary with singer, Starshell. The 28-year-old was signed to Mary's label, Matriarch Entertainment. Mary often took Starshell under her wing by bringing her to red carpets, special events, and TV appearance to help build the up-and-coming artist up.
1st Source: "Everyone knew. Mary was the last to know, but it's like, how do you not know?"

2nd Source: "It was more like one of those things where you end up believing what you want to believe. But Mary had her suspicions."
Mary recently filed documents stating that Isaacs spent more than $420,000 on his new girlfriend (Starshell), during their marriage. She says Isaacs — who served as her manager — lied about the nature of the expenses and claimed they were "travel charges." Mary argues this money was definitely not business-related.
The first source tells Page Six Isaacs cheated on Mary with Starshell for most of their 13-year marriage.
"You'd see them out in the studio together, having dinner without Mary. And then Mary would be at events with her, and it was awkward because it was obvious they were sleeping together."
Isaacs was also allegedly verbally abusive to his Grammy Award-winning wife. "He was verbally controlling. He'd say the most negative sh*t to her five minutes before she'd hit the stage."
Isaacs' lawyer released a statement denying these allegations.
"Allegations that have been made about Kendu are false, unfair, mean-spirited and sad. The court can deal with it if it's relevant. He's a very pleasant guy. He's not abusive. He's not the one going to the press. His goal is to reach an amicable resolution with her and [have] this commentary cease and desist. It doesn't help any of them. It's misleading. He cares about Mary. He wants her to do well."
Meanwhile, Starshell has not commented on the matter.
Be the first to receive breaking news alerts and more stories like this by subscribing to our mailing list.