Let's face it: Most people tune into reality show reunion specials to get a good dose of hot, pipin' drama and mess. But part two of the four-part RHOA season 9 reunion special closed on a somber and powerful note that saw the RHOA ladies united and not divided.
When Shereé Whitfield returned to the cast of the Real Housewives of Atlanta for season 9, most people expected her to talk slick, carry mess between castmates and act bougie. Shereé delivered all of that and more, but loyal RHOA viewers and her fellow castmates were stunned when her ex-husband Bob Whitfield "joked" about not choking Shereé hard enough, since she could still breathe.
RELATED: Sheree Admits Ex-Husband Bob Whitfield Choked Her, Bob Jokes He "Didn't Choke Her Hard Enough"
He also didn't deny putting his hands on her ever, which sent Shereé spiraling downward as she walked down a memory lane that she had no interest in revisiting.
Reunion host Andy Cohen reopened this festering wound by asking Shereé about what that iconic moment on reality television felt like for her.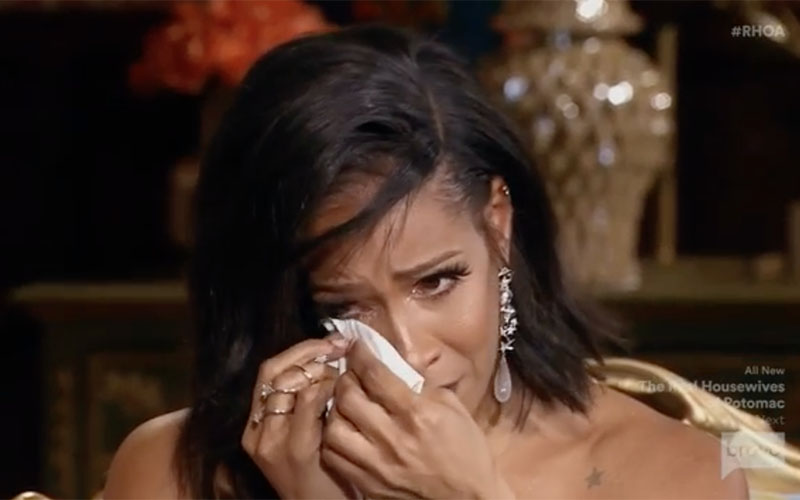 "I would've never talked about this had it not come out. I've never talked about this before," said Shereé. "I wanted to protect my kids and I just never wanted to talk about it."
When Andy point-blank asked if Bob hit her, Shereé somewhat softened things by sweeping the physical abuse under the umbrella term of "physical altercations."
"With Bob, it was a lot of verbal, emotional abuse. And we have had some physical altercations," she said.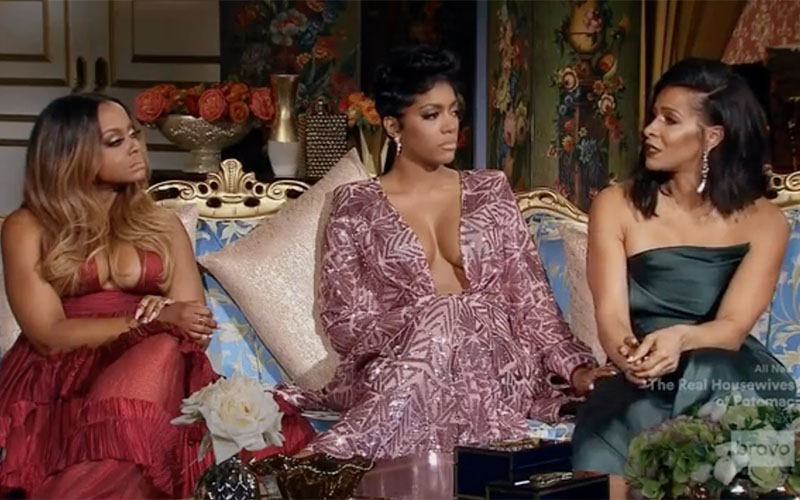 For a moment, every single one of the ladies had nothing but words of kindness, sympathy and support for Shereé.
Phaedra, who has a friendly relationship with Bob, didn't offer any defenses for him.
"When he did that, I almost wanted to beat him with my purse," said Phaedra. "I was just really disappointed and very disturbed."
Cynthia chimed in that Shereé didn't need to feel the need to operate as an impenetrable super woman.
"Shereé, it's OK not to be super woman. You are human. It's okay. You can not have all the answers. Don't ever feel like you have to carry everything on you," said Cynthia. "I'm sure many other women have been inspired by you talking about it."
Standing firm in her sisterhood, Kandi didn't hold back.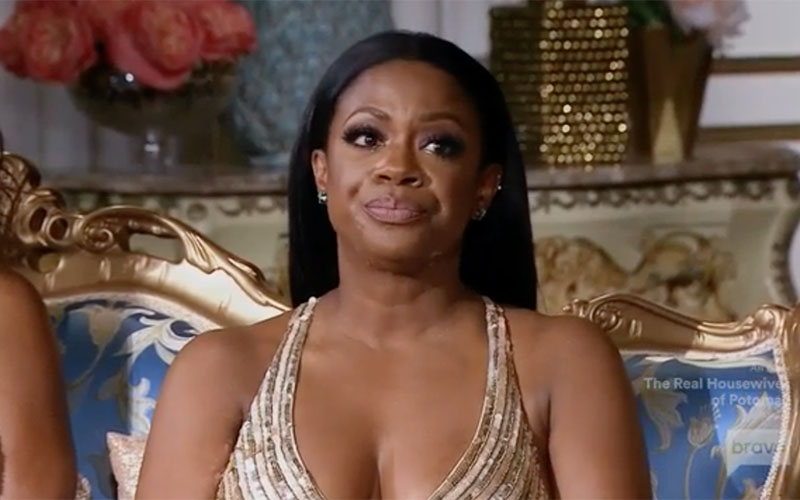 "It hurt me to see you like that," she said to Shereé.
Even Kenya, who spent much of the season squabbling and bickering with Shereé over petty things such as whose house was built fastest or whose house was in more of a state of disarray than the other's during their respective housewarming parties, showed love to Shereé. Kenya dug deep and offered powerful words of empowerment and reconciliation to Shereé in her moment of need as she sobbed and wiped her tears, listening to the ladies give their POV about what Bob said in that car in Hawaii.
"The next step might be to talk to your daughters about it so it doesn't happen to them," said Kenya. "You wanted your family together. You had to be tough and no one will judge you for that, Shereé. No one will judge you for that."
Kenya even got up from the couch to put her arms around Shereé and tell her she was proud of her.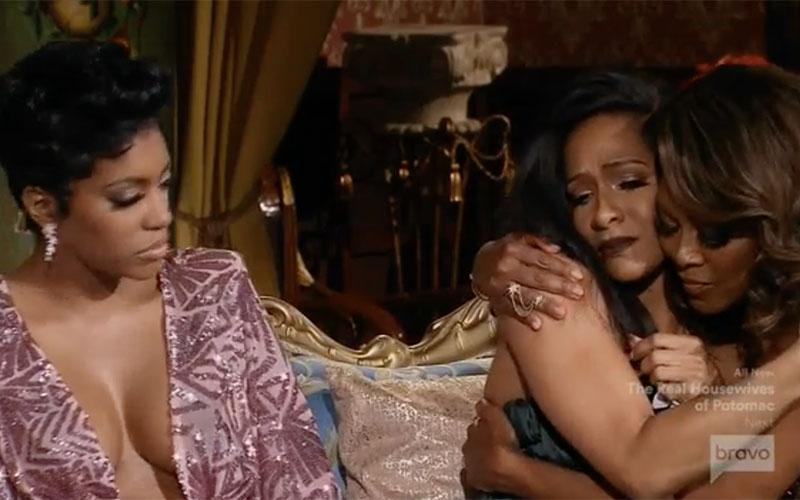 While the mess, drama and cat fights are a huge part of why RHOA is so popular, these moments of connection, empathy and bonding are equally important to the formula so it was nice to see Bravo focus on and treat this moment with sensitivity it called for.
The beef will be back on the grill next week during part three of RHOA's season 9 reunion special before we know it!
Be the first to receive breaking news alerts and more stories like this by subscribing to our mailing list.