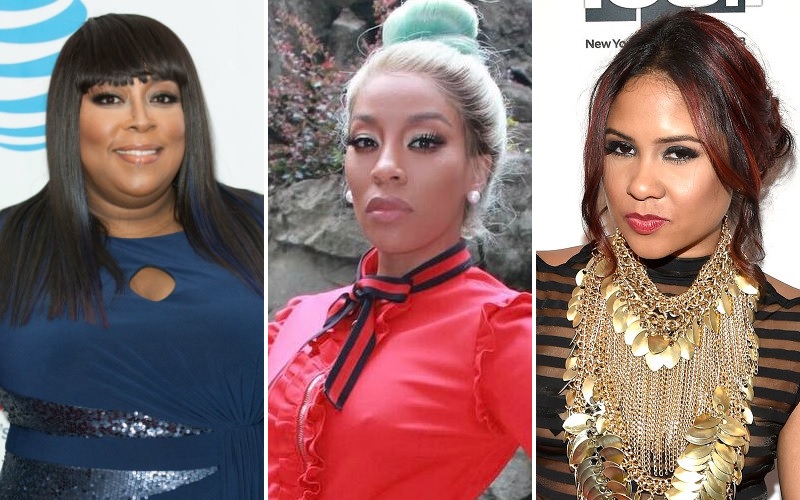 This petty social media feud got really nasty really quick. K. Michelle went all the way in on Loni Love, calling her a "struggle ass face ham hock," after she was the subject of conversation on a recent episode of The Real.
The Breakfast Club host Angela Yee guest co-hosted the daytime talk show for several shows this week. During Wednesday's broadcast (Apr. 19), the hosts asked Yee who was the "most surprising guest" she's interviewed on The Breakfast Club.
"You want me to do it for you?" Love asked before Yee could even answer the question. The comedian then recalled an on-air confrontation Yee had with K. Michelle last March.
"Yeah, that was a Love & Hip Hop moment unfortunately," Yee said. "It was a Love & Hip Hop cameras rolling type of moment."
"It was surprising for everybody, like, the label's like, 'What's going on?' The guys were like, 'What's happening?'… My whole thing is this – and this is how I am in real life – if you start talking to me crazy, I'm not engaging in that. I'm just not saying anything. Just don't come up to the show again. If you have a problem, don't come."
Yee's comments basically reiterated the following tweet she posted after last year's interview:
no one will ever bait me into an argument when those love and hip hop cameras are rolling

— Angela Yee (@angelayee) March 29, 2016
Though the conversation was brief, it was enough to set K. Michelle off. In a series of now-deleted tweets, she railed against Love, Yee, and The Real for mentioning her name.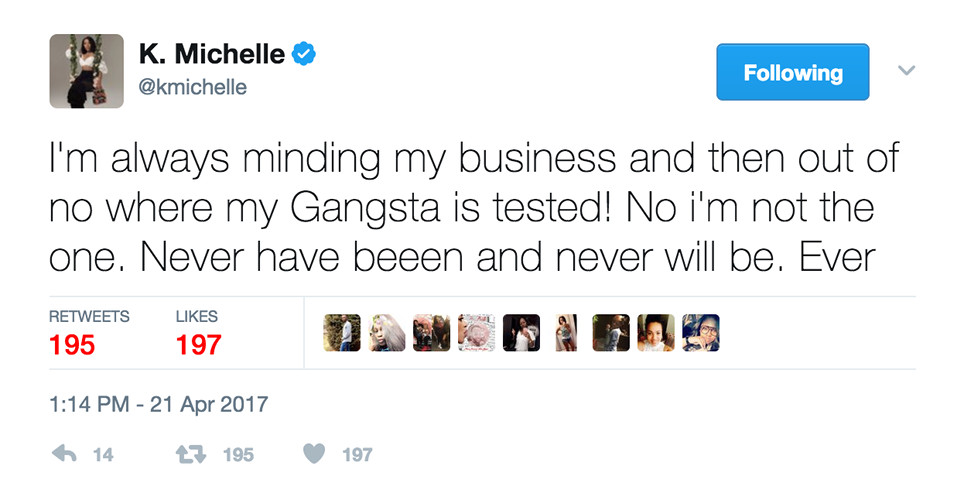 She mocked Love's look and weight, asked if Yee had enough dicks in her mouth to keep her silent, and told The Real they won't play her like they did fired host, Tamar Braxton.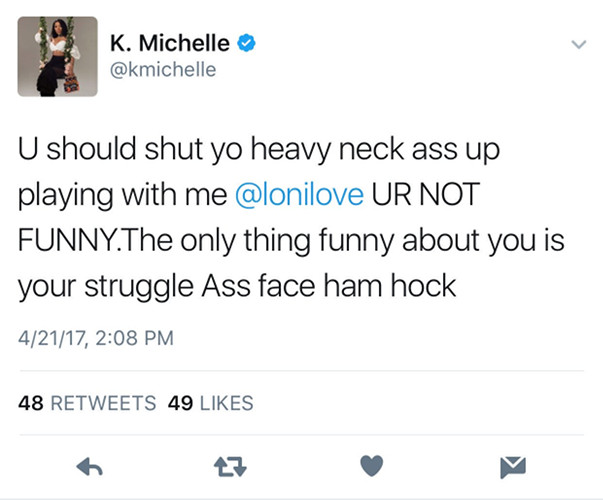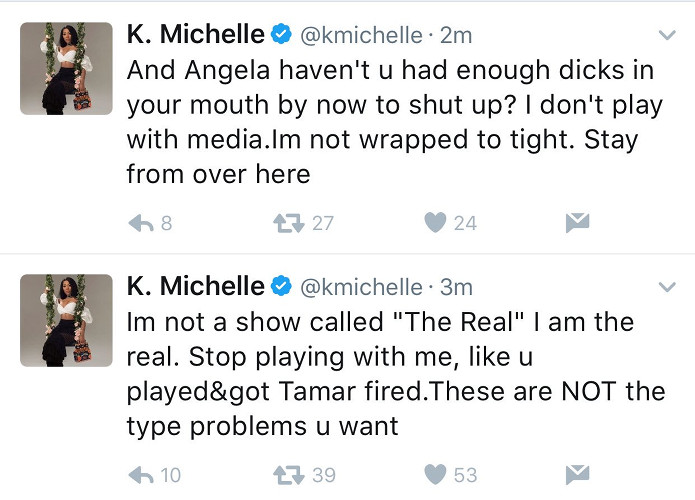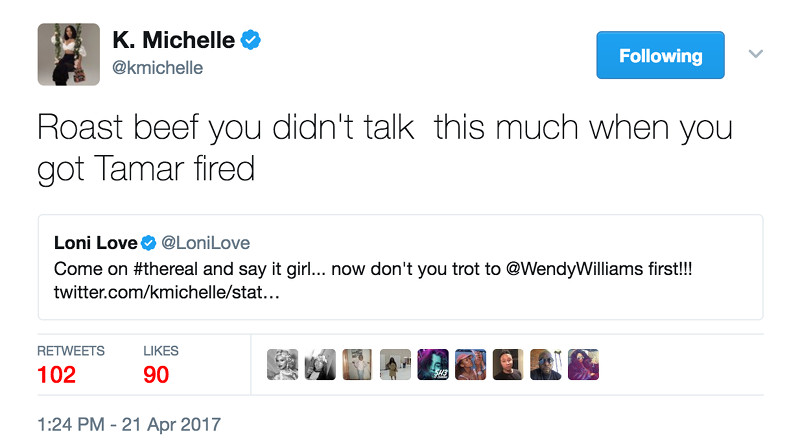 Love responded to K. Michelle's low blows with humor and suggested the singer should come on The Real since she has so much to say.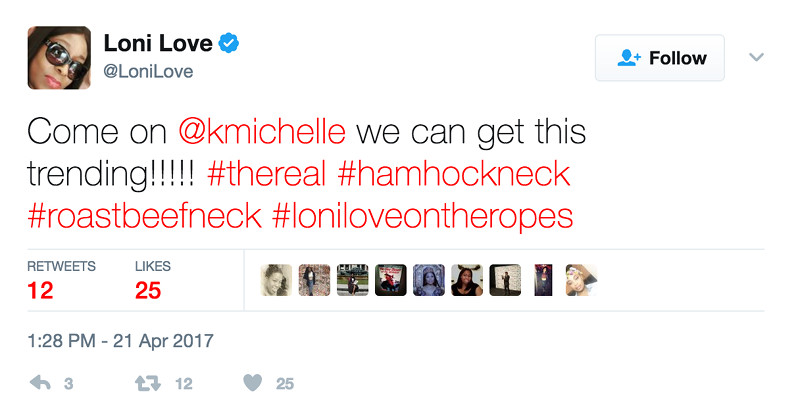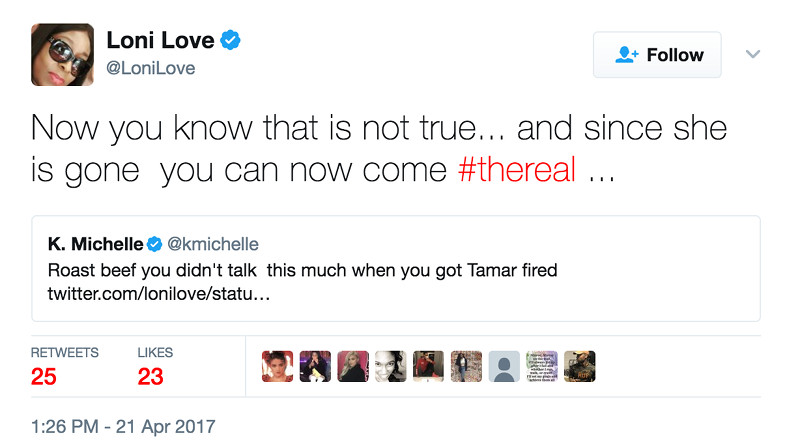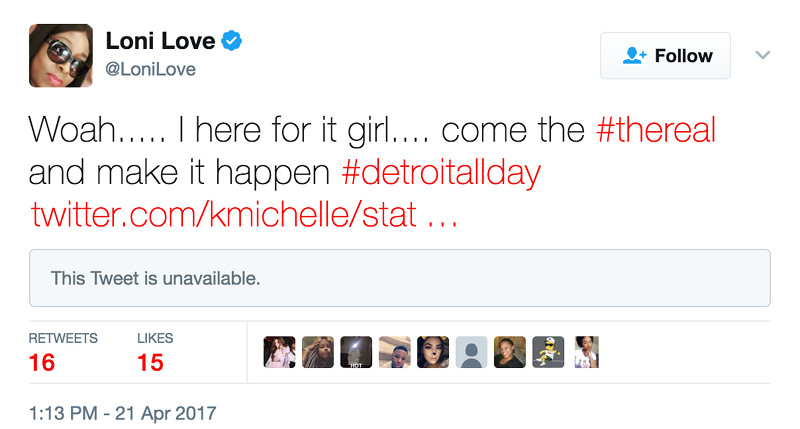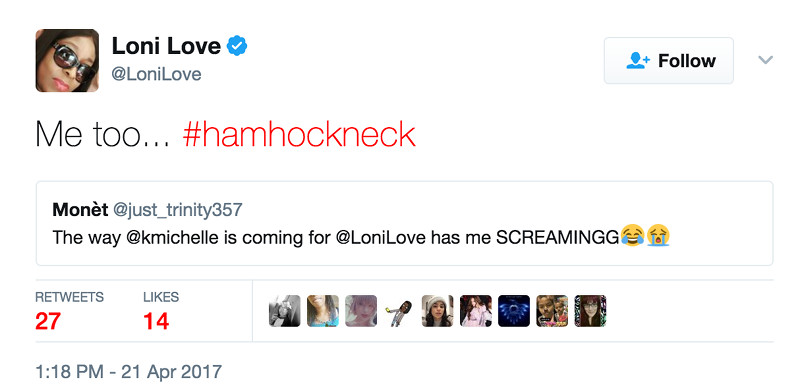 The incident Love and Yee was referencing was a 2016 interview in which K. Michelle confronted Yee for not sticking up for her as a woman when Soulja Boy and Maino suggested during a Breakfast Club interview that her vagina had an odor.
"I think that I've been very cool and very supportive of you. The interview was over. The credits were running. You brought that back up… It didn't get brought back up. I'd seen it. You brought it back up and then you was then all instigating when he said he'll sleep with me, you was all like, 'Eww, you're nasty.'"
Love and Yee's commentary was nowhere near shady or negative enough to warrant K. Michelle's Twitter rant. She just wanted to be messy like she always is.
If she wanted to go off on someone, it should have been Real co-host Jeannie Mai, who said "Let crazy look crazy" after hearing Yee's side of the encounter, although, she was most likely making a general statement not directly aimed towards K. Michelle.
Nonetheless, don't count on K. Michelle visiting the ladies of The Real anytime soon.
Be the first to receive breaking news alerts and more stories like this by subscribing to our mailing list.