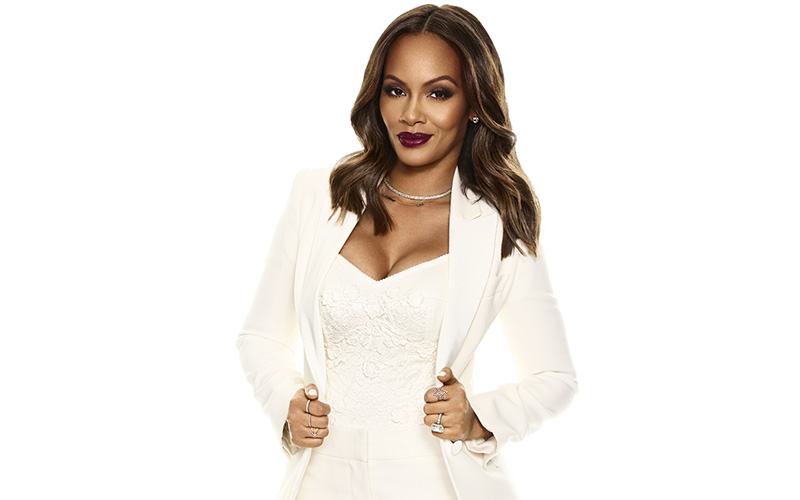 Evelyn Lozada made her highly-anticipated return to Basketball Wives earlier this week. Though the season just started, she's already revealing it's her "most challenging" season yet, but maybe not for the reasons you think.
In an exclusive interview with E! News, Evelyn discusses her trepidations of returning to the reality show she walked away from in 2013.
"I will say this is one of the hardest seasons for me because like of course I'm coming in, people are going to want me to react. People are going to want me to do certain things because they want to prove to the world that I'm still the same person. I really don't want to disappoint anybody, but I will say that this season was the most challenging out of all seasons."
Evelyn announced her return to the VH1 show on The Real in December. She stated that the show's arguments were getting petty and storylines were being repeated and she hoped her return would bring the show some "substance and depth."
Though the season six premiere episode saw her getting into it with Tami Roman and Jackie Christie, she says you can already see a growth in her approach to such drama.
"[Tami] had cursed me out and I was trying to communicate… Seasons ago, that could've been very, very ugly. I wanted to do the show again. Everything doesn't need to be an argument. We don't have to call each other bitches and hoes every five minutes. We can actually do better and co-exist and respect each other even if we have some differences. That's my overall goal this season and I think you will see that."
However, don't get it twisted, the old Evelyn may come out eventually, she teased. "This is probably the first season where I feel like… that one cast member went way below the belt and you will see my reaction to that."
Basketball Wives airs Mondays on VH1.
Be the first to receive breaking news alerts and more stories like this by subscribing to our mailing list.