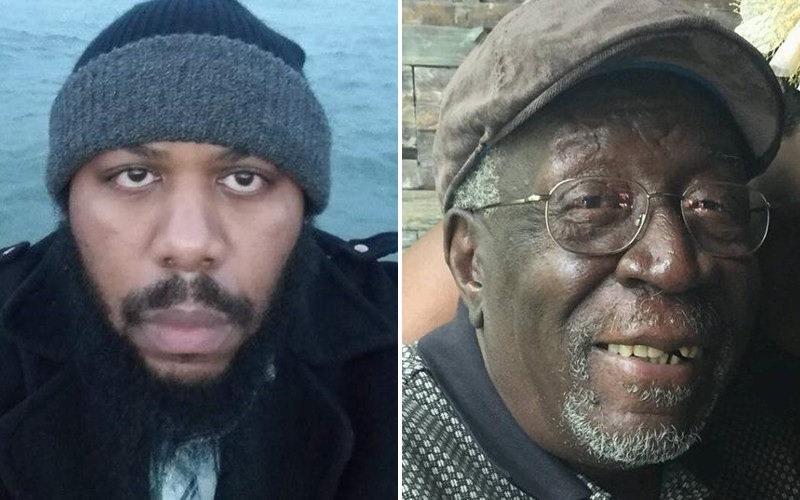 A nationwide search is currently underway for Steve "Stevie Steve" Stephens after he recorded himself shooting and killing an elderly man and posted the video on Facebook. Cleveland police say they have spoken to Stephens via cellphone, however, he has not been spotted since the leaving the murder scene.
The 37-year-old is believed to have crossed Ohio state lines and is considered armed and dangerous. Here are some things you need to know about Cleveland Facebook shooter, Steve "Stevie Steve" Stephens.
There is a nationwide search for Steve "Stevie Steve" Stephens after he killed 74-year-old Robert Godwin on a Facebook video that went viral.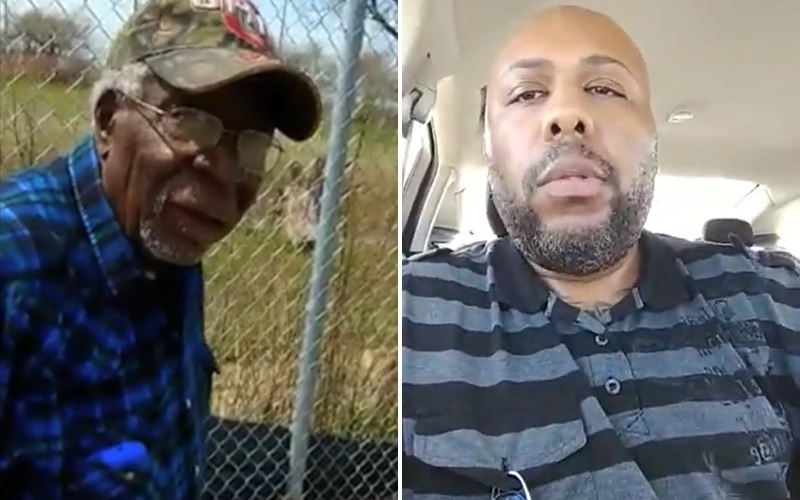 Cleveland police, U.S. marshals, and the FBI are searching for Steve "Stevie Steve" Stephens, 37, after he shot and killed Robert Godwin Sr., 74, on Easter Sunday (Apr. 16) at around 2 p.m. Stephen recorded the shooting and posted the video on Facebook while also making statements about the murder and his action on Facebook Live. The graphic video went viral.
It does not seem Stephens and Godwin knew each other. Police believe Stephens randomly picked Godwin as the 74-year-old was on a stroll after leaving an Easter meal with his children.
"Found me somebody I'm going to kill, this guy right here, this old dude," Stephens said in the video upon spotting Godwin. He talked to the man and then pulled out a gun. Godwin attempted to protect himself, but Stephens shot him once in the head. Stephens walked back to his car.
As of the writing of this post, Stephens is still at large and wanted for aggravated murder. Police expanded the search to Pennsylvania, New York, Indiana, and Michigan after Stephens' cell phone was "pinged" in Pennsylvania.
The search has since become nationwide and Cleveland's mayor has also announced a $50,000 reward for any information leading to Stephens' arrest and return.
Stephens claimed he killed 15 other people during his "Easter Day Slaughter." However, police have not found any other victims.
In other Facebook posts and live videos, Stephens said he had "snapped" and killed between 12-15 people. He called his alleged killing spree an "Easter Day slaughter." He also wrote that he wouldn't stop killing until his mother or girlfriend called.
Stephens said on the phone with an unknown man during a video post:
"I snapped, dog, I just snapped… I just killed 13 motherf*ckers man. That's what I did, I killed 13 people and I'm about to keep killing until they catch me. F*ck it."
Stephens casually, yet disturbingly, states that he has killed several people (12-15) in the videos and gives descriptions of where those bodies could be found. However, Cleveland police has investigated those areas with no further victims found. Godwin remains Stephens' sole known victim.
The mentally disturbed Facebook Live shooter blamed his ex-girlfriend and mother for his heinous and senseless act.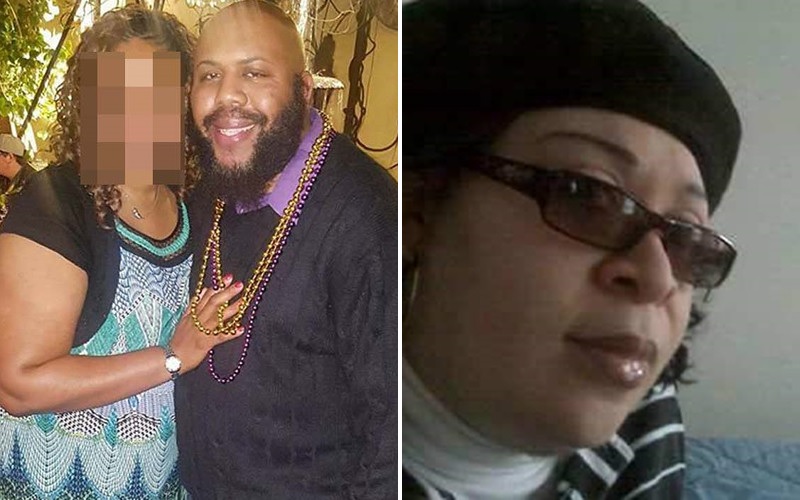 Though police have yet to determine a motive, Stephens was clearly mentally disturbed. He stated in the Facebook videos that his girlfriend/ex-fiancée and mother caused him to kill.
"She's the reason why what's about to happen today, because she f*cking drove me crazy… The event that's about to happen within the next few minutes, you can blame it on – her name is Joy Lane. It's all her fault. My mother too; put her in there… cause she the one who created the f*cking monster I am."
Stephens even ordered Godwin to say the name "Joy Lane" before shooting him. "She's the reason this is about to happen to you," Stephens said.
"I'm killing motherf*ckers, all because of this b*tch," he said in another video.
"She's putting me at my pushing point. I was living over there with her, I woke up Friday and I just couldn't take it anymore, I just left. Here I am, massacring motherf*ckers. Today is the Easter Day Joy Lane massacre."
Stephen's mother, Maggie Green, told CNN that she saw her Stephens, her oldest child, on Saturday. Green recounted he eerily told her, "If you see me again, it'll be a miracle." The Facebook shooter says he told his mother of his suicidal and homicidal thoughts during this Saturday encounter, but she dismissed him.
Green learned of the viral video from her youngest son. She also stated that she spoke with Stephens after the shooting and said he was "mad with his girlfriend."
It seems the 37-year-old's issues went well-beyond his girlfriend and mother and were often dismissed by others.
In one of the Facebook videos, Stephens said people have never cared about him the way he has for others.
"I'm 37 and all my f*cking life I've just always been a f*cking monster, man. Always had to prove myself, always had to take the butts of people's jokes…

People would come to me with their problems, I would deal with my problems every day, but when it comes to my problems, nobody gives a f*ck. It's like I'm always the bad guy, no matter what the f*ck I do, people always making it out on me… I just don't give a f*ck no more. I'm beat, I'm tired, you know."
Stephens also admitted to gambling issues. Owing thousands of dollars to creditors, he filed for bankruptcy in 2015. The debt was paid and case was closed in 2016.
Stephens' ex-girlfriend, Joy Lane, says he is a "really good guy" and was kind to her three daughters.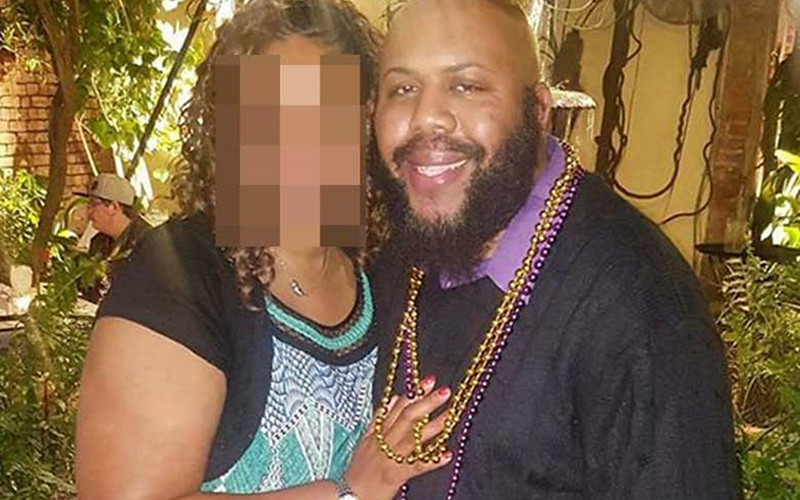 Joy Lane has spoken out since her ex-boyfriend's horrific actions went viral. She is in protective custody for her own safety and cooperating with authorities. Though Stephens says she drove him to kill, Lane says that Steve Stephens is a "really good guy." "He's been fabulous to me," she added.
Lane released a statement to CBS News:
We had been in a relationship for several years. I am sorry that all of this has happened. My heart & prayers goes out to the family members of the victim(s). Steve really is a nice guy…he is generous with everyone he knows. He was kind and loving to me and my children. This is a very difficult time for me and my family Please respect our privacy at this time.
Lane's neighbors say Stephens was often at her home, most recently, just two or three days ago working on the garage.
A college friend of Stephens also said he was good, fun person. "[Stephens was a] funny guy, always laughing and joking. It was all jokes and fun," Dawn Arrington tells the Cleveland Plain Dealer. However, she added "He was slightly awkward. He was a different kind of guy."
Arlington also says Stephens kept in touch with his college friends. He graduated from the now-closed Myers College in 2002 and was a member of the Omega Psi Phi fraternity.
The Stephens family has released a statement disassociating from Steve and requesting respect of their privacy.
Meanwhile, Steve Stephens' family has all but disowned him. A member of his family has deleted posts from Stephens' Twitter account and posted a lengthy message on behalf of the Stephen's family.
On behalf of the entire Stephens family, our thoughts and prayers go out to the family of Robert Godwin Sr., his family and all of the victims families that have been affected by this tragedy. I have taken the liberty of deleting all of Steve's tweets, as I do not want any pictures of our family to be associated with this murderer. We absolutely do not condone this type of behavior and this atrocity, therefore we do not consider Steve a part of this family. I would like everyone to refrain from posting pictures of our family in association with Steve, for we do not want our young ones to be burdened by this man. Please respect our privacy.

We do not have information concerning the whereabouts of Steven. If you have any serious inquiries, please DM this account.

Remember to pray for the victims and their families.

Happy Easter,
The Stephens Family
The Twitter account has since been deleted.
A YouTube page shows a much happier Steve Stephens bowling, fishing, and enjoying time with family.
Though his tragic Facebook videos are what went viral, a Youtube page managed by Stephens has been found. The 19 videos show happier times, including Stephens celebrating the Cleveland Cavaliers championship win with his brother and teaching his 5-year-old nephew how to fish.
Stephens is a social worker currently employed by a behavioral health agency and works closely with children and teens.
Many have questioned Steve Stephens' mental state as he killed Robert Godwin and continued to nonchalantly document the events on social media. Interestingly, the 37-year-old worked at the behavioral health agency, Beech Brook, often working with children, teens, and families.
He began working at Beech Brook in 2008 and has been a vocational specialist with its Assertive Community Treatment (ACT) team for children and young adults since 2015.
The facility was closed on Monday (Apr. 17) as a safety precaution. "We are shocked and horrified like everyone else," said Beech Brook spokeswoman Nancy Kortemeyer. "To think that one of our employees could do this is awful."
More than 30 schools were on lockdown in Philadelphia when it was suspected Stephens had fled to Pennsylvania. The lockdowns were lifted after about 2 hours.
The man now wanted for aggravated murder has no previous criminal record, but is an avid shooter.
Other than traffic violations dating back to 2001, Steve Stephens did not have a criminal record. However, he was an avid shooter. He posted several videos of himself at a gun rage for target practice.
Though police say he is armed and dangerous, they don't know if Stephens is currently in possession of any weapons other that the handgun he used to kill Godwin.
Steve Stephens is still at large and is believed to have crossed Ohio state lines. Any tips should be reported to 911 or the FBI.
Actual photo of Steve Stephens, homicide suspect's, actual vehicle. Please call 9-1-1 if seen. Plate not yet available. pic.twitter.com/hn8a8nQEAP

— Cleveland Police (@CLEpolice) April 16, 2017
Steve Stephens has not been seen since the shooting. However, in addition to his mother, a Cleveland detective did speak with him on the phone. Other than urging him to surrender, no other details of this conversation were revealed.
Authorities believe he has crossed Ohio state lines and the search for Stephens is nationwide. Police describe him as a black male, 6-foot-1 and weighs 244 pounds. He is driving a white Ford Fusion and was last seen wearing a dark blue and gray or black striped shirt.
"Armed and dangerous," any tips or sightings of Steve Stephens should be reported to 911 or 1-800-CALL-FBI. More than 300 tips have already been reported. A $50,000 reward for his arrest has been announced.
Authorities also warn that friends, family, or anyone else assisting or protecting Stephens could face charges. They continue to urge Stephens to turn himself in.
Be the first to receive breaking news alerts and more stories like this by subscribing to our mailing list.