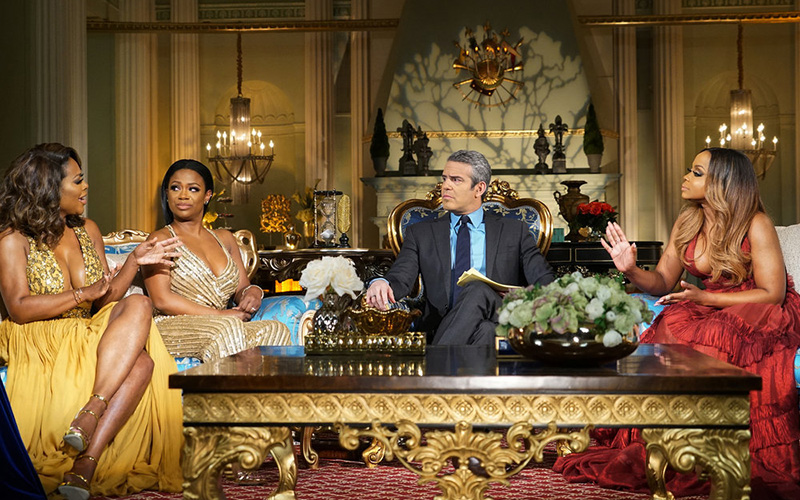 While Phaedra Parks has been a long-standing cast mate and favorite of the hit Bravo reality TV show, Real Housewives of Atlanta, her reign at the top of the RHOA heap might be coming to an end.
Gossip blogs are teaming that Phaedra was "fully exposed" during the four-part reunion special. Nothing quite that solid makes its way into the RHOA Season 9 Reunion Part 1, but Kenya and Kandi sure did lay down a fairly strong foundation from which they could clobber her with.
It started with Kenya, who was positively itching to clarify a few things with Phaedra.
First off, she let Phaedra know that she was not interested in pursuing Phaedra's ex-husband, Apollo, romantically. Not Now, not before, not ever.
"We fell out over a video. OK? That had nothing to do with it, that Apollo stuff came later," said Moore.
As for Phaedra's nasty accusation that Kenya only threw the divorce party for her because she was happy to "have another chance at Apollo," Kenya cleared that lie right on up.
"I never wanted Apollo so for her to say that, it really shows where her heart is….We were friends, we all had a business dealing that fell out. I should've stopped texting him after that, even though the texts were friendly. I took my responsibility for that," she said.
More importantly, Kenya was quick to point out that she and Phaedra already had deaded and buried this so-called situation with hugs, tears and a prayer years ago. So why was Phaedra using something that was supposedly settled as a weapon against her in 2017?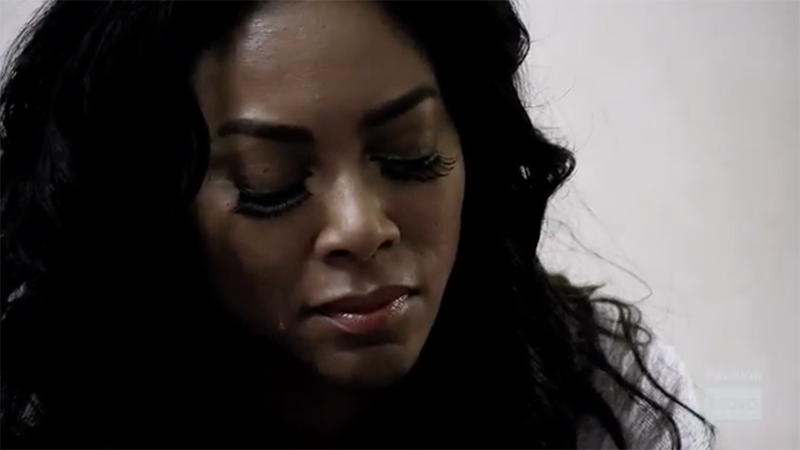 As for why Phaedra would act so two-faced as she laughs and yucks it up with Porsha about cutting ties with Apollo but then acting like the somber, heartbroken divorcée in her confessionals, Kenya chalked it up to Phaedra's virgin/whore complex, which has her switch irrationally between both sides.
"What it is, is you want to have two different lives. Your real life and you can ki-ki with Porsha and laugh about you being divorced and you being the best, but then you think about 'How will the public think about me and how should I feel in this moment?' and then you readjust to keep up this false image that you have of yourself," said Kenya.
In the words of the Legendary NeNe Leakes: BLOOP!
While Kenya was quick to call Phaedra's spade a spade, Kandi also put a good ol' nail in Phaedra's coffin. When she was asked about the diminished state of their friendship, Kandi gave Andy an earful when he asked if they could ever repair their friendship.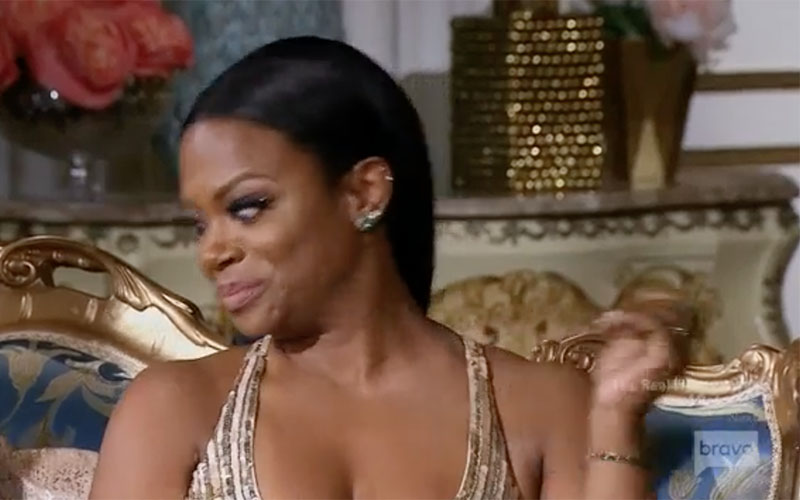 "I think it's bullshit. I just feel like whenever we're on camera, she's always giving us positive, positive, positive, but then as soon as she doesn't realize she's being taped anymore, y'all cut away to her saying her saying something crazy or whatever," she said.
Phaedra swallowed her spit and batted her aggressively overly done eyelashes in response to that ether from Kandi.
If this is what we're getting from Kandi and Kenya in part 1 of this mega reunion, I can't wait to see how much further they slice and dice Phaedra and her lie pies even further. #PhaedraIsOverParty
Be the first to receive breaking news alerts and more stories like this by subscribing to our mailing list.