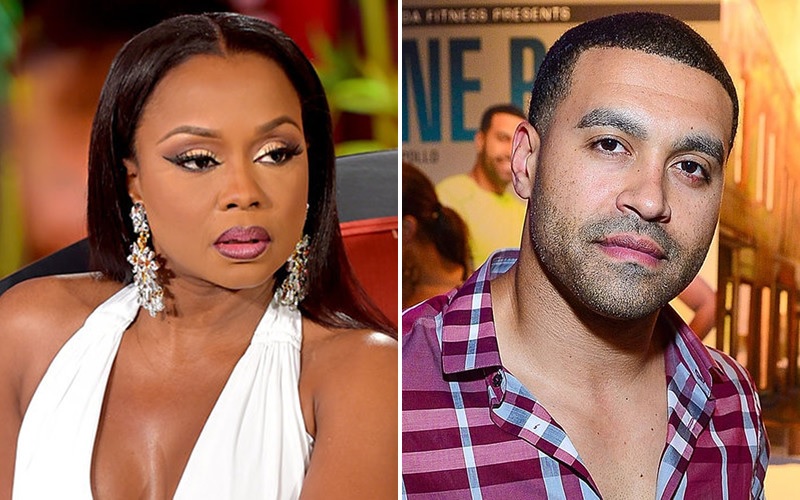 Phaedra Parks has been claiming for the better part of season 9 of The Real Housewives of Atlanta that her divorce from Apollo Nida is final. However, this is all lies, as Phaedra is known to do. A Georgia judge has reportedly thrown out the divorce judgement.
TMZ is reporting the divorce judgement was tossed out because the judge felt it was unfair to Apollo and was also troubled that Phaedra purposefully used fake names on the documents. The divorce proceedings will now likely have to be start from scratch.
According to documents obtained by the site, Apollo was erroneously under the impression that he would be able to attend divorce hearings while still in jail. This was actually never an option. Apollo was also never aware of the last hearing, nor was he served documents notifying him the divorce was final.
In regards to the misspelled names, Phaedra attempted to file the divorce discreetly by spelling the surname as "Nita."
Phaedra has stated multiple times on RHOA and subsequent TV appearances like Watch What Happens Live! that her divorce was final.
Meanwhile, Apollo is already engaged to another woman, Sherien Almufti. His new fiancé is expected to make her RHOA debut later this season. Sherien may have also recently debuted her engagement ring.
She was previously seen sporting a "ring" Apollo made from prison paper towels. Let's just hope Apollo didn't steal the giant rock she has now.
Be the first to receive breaking news alerts and more stories like this by subscribing to our mailing list.