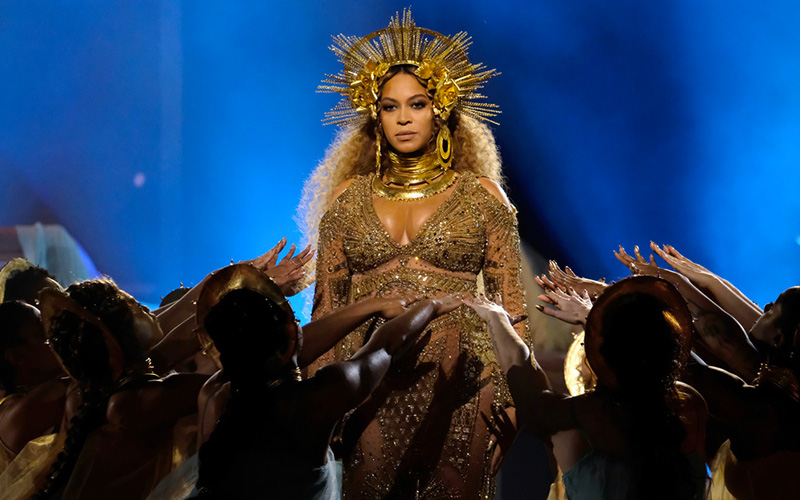 People have been referring to Beyoncé as a deity for some time now, but it's really been more focused on her as the messiah. In that instance, it's meant comparisons that see her fan base call her Beysus.
But now that Beyoncé is pregnant and carrying twins, the better divine inspiration to compare Beyoncé to is perhaps the Virgin Mary. While I'm fairly certain that the conception of Beyoncé's twins was certainly not immaculate, the truth is that maternity is granting Bey a certain regality and glow that is befitting the mother of god.
In honor of her highly acclaimed and game-changing album Lemonade, Beyoncé performed two of the more subdued tracks from the album: "Love Drought" and "Sandcastles."
Bathed in stunning imagery that saw Beyoncé cloaked in elegant, flowy fabrics and adored and supported like Madonna (the artistic interpretations of Jesus' mother, Mary, not the raunchy, old pop star), there was no detail left unspared.
If you didn't walk away watching this performance without feeling like your life is all the better for it, then I question your humanity.
Check out Beyonce's performance at the 2017 Grammys:
http://www.dailymotion.com/video/x5biv99_beyonce-performs-at-the-grammys_tv
Be the first to receive breaking news alerts and more stories like this by subscribing to our mailing list.