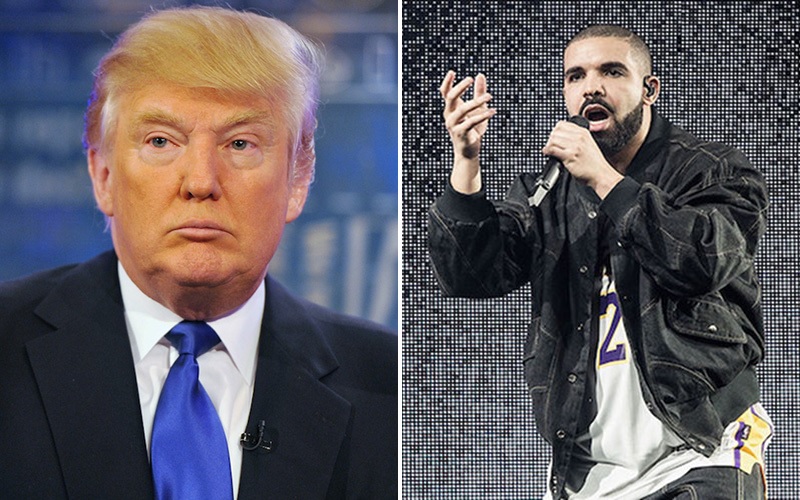 In case you didn't realize just how much the world hates Donald Trump just as much as we do, a Canadian performer just bashed the President of the United States during a concert in London.
Drake is clearly not a Trump fan. During his London stop of the Boy Meets World tour on Sunday (Feb. 5), the rapper blasted Trump to the crowd and said "f**k that man."
"If you ever thought for a second that any one man is gonna tear this world apart, you're out of your motherf—ing mind. It's on us to keep this sh– together. F— that man."
Drake speaks on Trump. pic.twitter.com/SHXyqiFYmm

— . (@Bryozuh) February 7, 2017
Drake prefaced the emphatic statement by acknowledging the sad and scary state of US/world politics and praising the diversity of his audience.
"Every day I wake up and see all this bullsh-t going in the world, people trying to tear us apart, people trying to make us turn against each other.

So tonight, my proudest moment isn't selling tickets or having people sing my songs. My proudest moment: If you take a look around in this room, you'll see people from all races and all places and all we did tonight was come inside this building, show love, celebrate life, more life, and more music."
Hours after Drake blasted the POTUS, the speaker of Britain's House of Commons, John Bercow, barred Trump from addressing Parliament during his state visit later this year. Bercow has consistently opposed Trump, but his controversial order banning people from seven Muslim-majority countries from entering the U.S. was the last straw for Bercow.
Speaker Bercow told lawmakers Monday (Feb. 6):
"An address by a foreign leader to both houses of Parliament is not an automatic right. It is an earned honor. After the imposition of the migrant ban, I am even more strongly opposed. I feel very strongly that our opposition to racism and to sexism and our support for equality before the law and an independent judiciary are hugely important considerations in the House of Commons."
It's bad enough that we have to suffer this man's incompetence and dangerousness. However, it's even worse when citizens and political leaders from other countries are speaking against Trump and banning him from speaking to their own governments.
Be the first to receive breaking news alerts and more stories like this by subscribing to our mailing list.