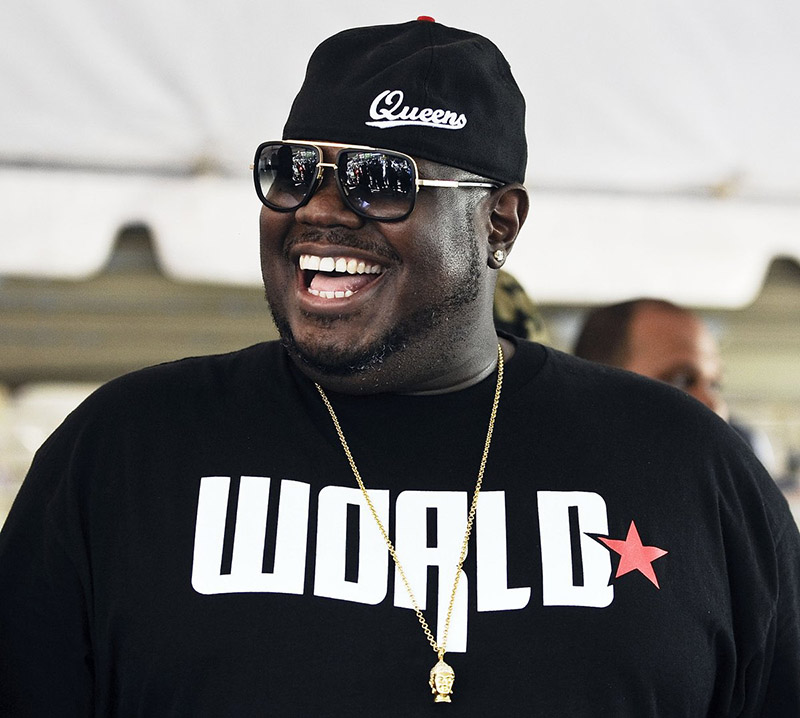 WorldStarHipHop founder/CEO Lee "Q" O'Denat was reportedly found dead in his San Diego, California home Monday night (Jan. 23). The news, which was revealed today, has shocked the internet and Hip Hop world, and many are asking, "How Did Q from World Star die?" or "What was Q from World Star's cause of death?"
According to TMZ, Lee O'Denat, also known simply as "Q," died in his sleep from a heart attack. O'Denat did not respond to CPR efforts and was pronounced dead on the scene. Autopsy results reportedly listed "obesity" as a contributing condition to his death.
Q founded WorldStarHipHop in 2005 as a website for rap mixtapes, but it quickly grew into a home for viral video content, including fight videos, mashups, music videos and breaking news stories.
Though known predominately for its fight videos and (at times) questionable content, WorldStarHipHop — also known as "WORLD STAR!!!" (as can be heard in the controversial fight videos) — transformed hip hop and popular culture and is still known as the most popular "urban" site on the internet, receiving millions of pageviews per day.
The impact of WorldStarHipHop was so huge that Russell Simmons and Paramount Pictures were reportedly working on a movie about its origins in 2014, and earlier this month, MTV announced that a TV show called "World Star TV" would debut on MTV2 on February 3rd.
The show will feature correspondents and "cultural tastemakers" providing "laugh-out-loud commentary on some of the funniest clips from the award-winning digital destination," according to MTV.
Before his sudden death, Q, who was the face of WorldStar, had "been going HAM in the gym and on the treadmill — sometimes at 5 a.m.," TMZ reported:
People close to him say he was over 300 lbs. at his heaviest, but had been trying to shed weight to look his best for his new MTV reality show … slated to premiere in the Spring.

The show revolved around 43-year-old Q, his website's crazy videos and celebrity guest appearances. We're told Q had been telling friends how insanely busy he'd been juggling the show and his new gym life.
WorldStarHipHop has since released a statement on Q's passing via Twitter:
We ask that you remember Q in your prayers and raise a toast to the sky in his name. RIP ? pic.twitter.com/ixsULQil32

— WORLDSTARHIPHOP (@WORLDSTAR) January 24, 2017
Be the first to receive breaking news alerts and more stories like this by subscribing to our mailing list.