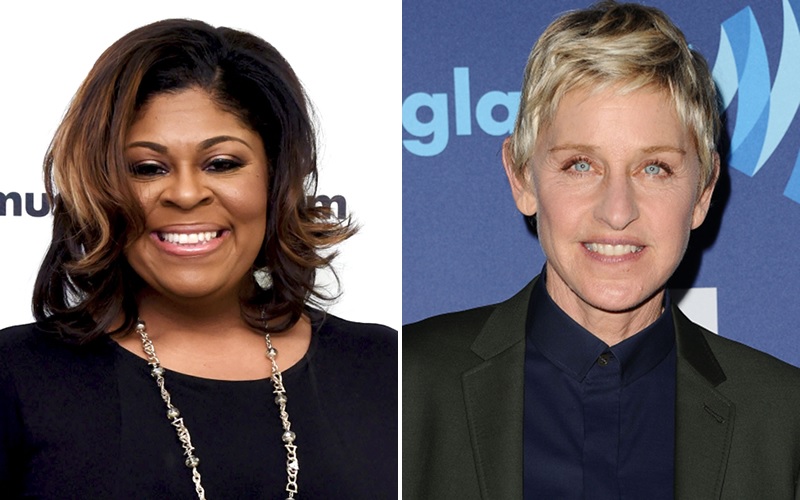 And the church said "Amen!"
Following her homophobic rant during a sermon last week, Kim Burrell has been axed from an upcoming appearance on The Ellen DeGeneres Show. The gospel singer and pastor was slated to perform with Pharrell Williams on Thursday's show (Jan 5.)
DeGeneres confirmed the news via Twitter.
For those asking, Kim Burrell will not be appearing on my show.

— Ellen DeGeneres (@TheEllenShow) January 3, 2017
Williams will now perform "I See a Victory" from the Hidden Figures soundtrack by himself.
Social media approved of DeGeneres' decision.
. @TheEllenShow pic.twitter.com/4izdvTZpgV

— [insert something witty] (@D0wJ0nEs) January 3, 2017
The nicest person in the world still says no when it's the right thing. We love you Ellen. ?

— Trey Pearson "LOVE IS LOVE" OUT NOW (@treypearson) January 3, 2017
thank you soooooo much Ellen. I knew we could count on you. That's how we show Our collective power in 2017 & beyond.

— Anthony Antoine (@ActivistFreak) January 3, 2017
https://twitter.com/D0wJ0nEs/status/816361793845075968
Burrell faced heavy backlash last week after a sermon she gave went viral. She called gay and lesbian people "perverted" and suggested those with a "homosexual spirit" would die in 2017 because of their sins.
"You play with the homosexual spirt in God's house and you'll die from it in 2017. I came to tell you about sin. That sin nature. That perverted homosexual spirit, and the spirit of delusion and confusion, it has deceived many men and women, and it's caused us pain on the body of Christ."
Meanwhile, she was promoting her appearance on Ellen, an openly gay woman who has dedicated the later part of her career fighting for equality.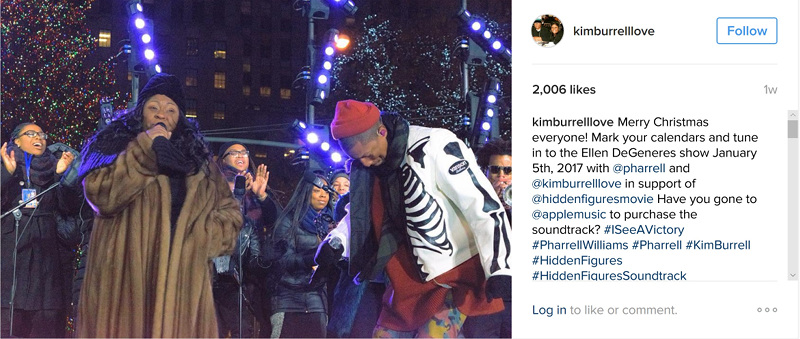 Even Frank Ocean's mother was done with Burrell. The gospel singer has worked with Ocean, who opened up about his own sexuality in 2012.
Me: Son, can we crop Kim Burrells voice out of your song??

— katonya breaux (@katonya) January 1, 2017
I mean damn. Hypocrisy and the inciting of hate pisses me off. Opportunistic &?%#€!!

— katonya breaux (@katonya) January 1, 2017
Before DeGeneres confirmed Burrell will not appear on her show, Hidden Figures star Janelle Monae broke the news to TMZ.
"I don't think she's performing. She's not. She's not performing," she told TMZ as a cameraman/reporter asked whether DeGeneres should cancel the performance.
Monae added:
"I'm a huge advocate for the 'other' and I don't stand for any hate speech, or anything that targets our fellow brothers and sisters in a negative way."
Monae, Williams, and Hidden Figures co-star Octavia Spencer all spoke out against Burrell's remarks.
— Pharrell Williams (@Pharrell) December 31, 2016
Monae is also set to appear on Ellen with Williams as a guest to promote the film. Who knows? Maybe she'll perform Burrell's part now!
Be the first to receive breaking news alerts and more stories like this by subscribing to our mailing list.