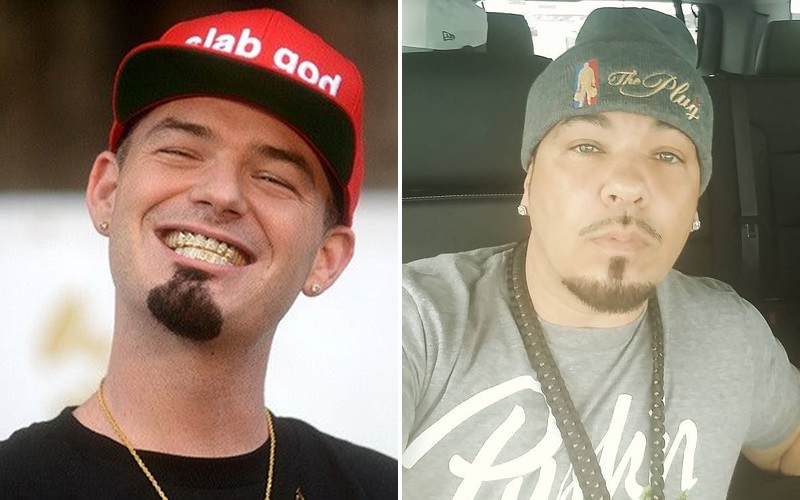 It seems rappers Paul Wall and Baby Bash were visited by the ghost of Christmas Past. The two were arrested in Houston on felony drug charges.
Houston police arrested Wall, Bash, and 8 others Friday (Dec. 23) around 12:15 in the morning during a drug raid. Police were executing a narcotics search warrant. The rappers were arrested on the spot.
Wall (whose legal name in Paul Michael Slayton) was charged with manufacturing and delivering. He was also found in possession of THC, a primary ingredient in marijuana. Wall and Bash were both held on $20,000 and have since been released.
Bash tweeted (then deleted) about the arrest upon his release.
https://twitter.com/BabyBash/status/812390499642470401
He also posted a (now deleted) message on Instagram:
Their next court date is December 27.
"He's innocent until proven guilty," Wall's attorney Jolanda Jones said. "That's why we have constitutional protections." Jones also released a statement:
"It is early in this case. We are confident that after a thorough investigation of these allegations Mr. Slayton will be proven not guilty. I will fight vigorously to defend my client."
Wall's publicist, Arnaecia Alridge is also confident the charges will be dropped after a full investigation.
"These are all simply misconceptions and we are confident that after the case is fully investigated, he will be exonerated. Things are not what they appear. These are just allegations and he's innocent until proven guilty."
Paul Wall and Baby Bash were previously arrested together in 2011. The two were charged with possession of marijuana in El Paso.
Be the first to receive breaking news alerts and more stories like this by subscribing to our mailing list.