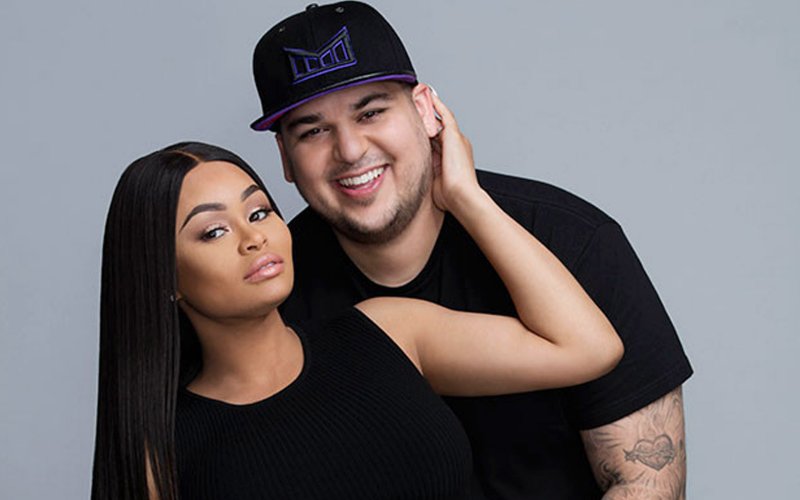 The house (made of straw) that ChyRo built seemingly burned down to the ground over the weekend.
Blac Chyna emptied the house she shares with Rob Kardashian and walked out with their newborn baby, leaving Rob "broken. However, after venting on Snapchat and social media, Rob is offering a mea culpa to his fiancé.
Rob took to his Instagram to apologize to Chyna announced he was "seeking help."
"This weekend I was in an emotional bad place and did some things that embarrassed myself and my family. I apologize and I'm seeking help to deal with my flaws/issues. Please pray for me and I'm sorry @blacchyna. You are a great mother to our child and I love you."
https://www.instagram.com/p/BONc0KbASSS/
Chyna may be willing to work things out as she reposted Rob's IG apology and included a heart emoji.
He later shared a separate post dedicated to his daughter, Dream Kardashian.
"I am going to get better for you Dream. You are my life and gave me a new start on being a better me. Love you."
https://www.instagram.com/p/BONdApDAcXk/
Rob has struggled with depression in the past, so it's nice that he's seeking help following this latest trigger.
On Saturday, Chyna's IG account was allegedly hacked and revealed text messages of Chyna calling Rob "fat," "lazy," "insecure," and suggested she would leave him within a year. The messages also insinuated she may have been cheating on the sole Kardashian brother.
RELATED: Rob Kardashian & Blac Chyna Play Out Messy, Possibly Fake Break-Up on Instagram
Rob retaliated by getting on Snapchat and showing his fans how Chyna left him with an empty house, empty pantry, and no presents under the Christmas Tree. Many suggested the whole situation may be a publicity stunt, but Rob argued the contrary.
"Chyna knew exactly what she was doing to get me. I can't believe she did this to me. And this isn't for some ratings this is my real life so please understand I'm just being open right now. Cuz if it was for ratings I wouldn't explain all this here. And with Chyna's messages and her leaving with everything and the baby I am broken."
I still think this relationship is on borrowed time, but the main thing is for Rob to get the help he needs. He's not built for such antics like his sisters, mother, and fiancé.
Be the first to receive breaking news alerts and more stories like this by subscribing to our mailing list.