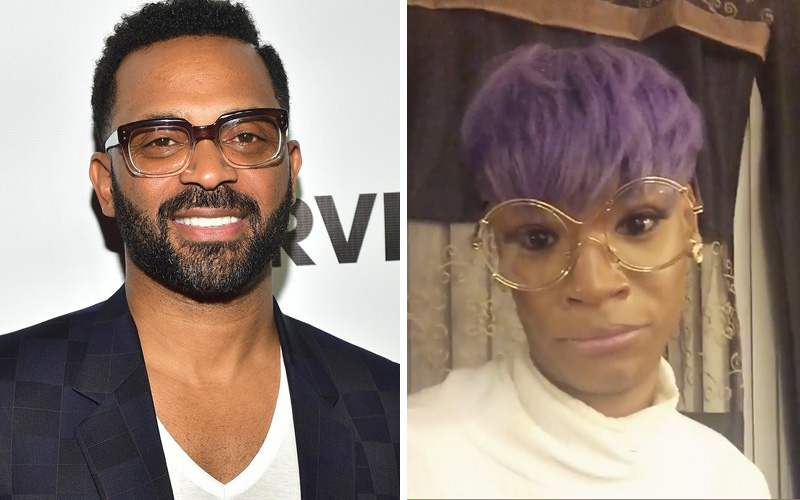 Is Mike Epps homophobic? The comedian is defending himself against such allegations after an encounter with a gay fan went viral.
Epps recently performed at Improv Theater in New York City. Following his set, the comedian greeted fans and took photos. However, rising social media personality Norman Freeman claims Epps refused to take a picture with him because he is gay.
Freeman then confronted the comedian on video and posted to Instagram. "Mike Epps, you got a little ass dick, you homophobe!" Freeman yells in the clip.
https://www.instagram.com/p/BNn-Y6UhO8E/
"You're a homophobe. You wouldn't even take a picture with me because I'm gay. You even said it out your own face. But it's ok, cuz bitch, I'm viral too."
As the video started to gain traction and go viral, Epps addressed the encounter on social media and assured his fans he is not homophobic.
"I have one thing to say I have been in the biz for 20 plus years and I never been a homophobic guy I provide comedy for white black Hispanic gay lesbian everybody sorry…

Last night at my show I had a crazy fan that was trying to go viral he was wild the whole show he came to my show for that I work in a biz full of gay people how can I be homophobic not true at all!! God bless that guy"
Freeman has posted more clips on IG, claiming he is not thirsty for attention, but simply exposing Epps.
https://www.instagram.com/p/BNoGTgDBfEP/
https://www.instagram.com/p/BNoGkM6B_bX/
The moment that sparked Freeman's accusation was not captured on camera. While homophobia should not be tolerated and called out when necessary, as far I can recollect, Epps has never presented himself in a manner that would be considered homophobic.
Be the first to receive breaking news alerts and more stories like this by subscribing to our mailing list.