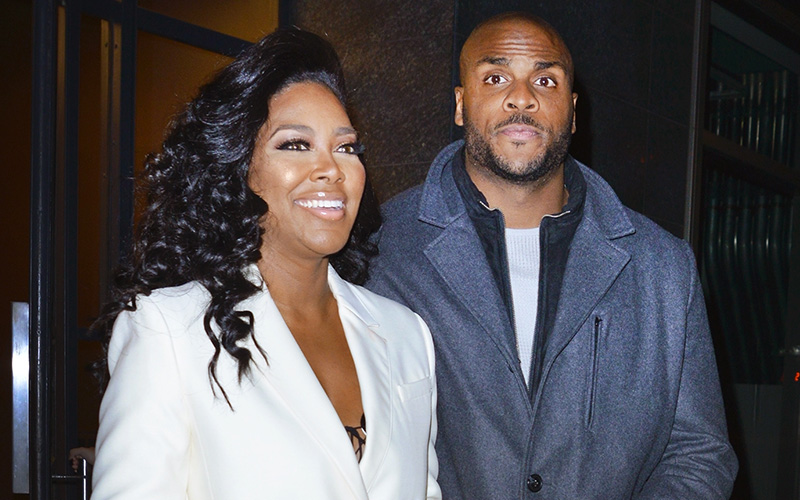 It looks like Kenya Moore will be holding an open call real soon as Matt Jordan seems to have quit his role as "boyfriend." Matt called the Real Housewives of Atlanta star a liar who's desperate for a man in a lengthy open letter on Instagram.
Matt logged onto the social media platform to get a lot off his chest after watching the December 4th episode of RHOA. He did not care how he was portrayed in the episode after Kenya made it seem he became jealous when she posted a Throwback Thursday photo of herself and Jay Z on Instagram.
Attached with screenshots of Kenya with several successful men she's worked with in the past, Matt wrote in part:
Please stop lying!!!

The whole abusive boyfriend thing I'll let it play out even though I was totally against the whole idea in the first place. I never once mentioned any of this stuff in the photo…

I won't be made out to be jealous or insecure that's never been a part of my makeup or my character. But now that we're done filming you need to be able to dispose of me properly. So when you're interviewed you can point to a pic of HOV (happy bday brother) From 96 and say I was jealous of a photo I never felt no way about…

SHAME ON YOU. If you want the attention of any of those Brothers in the photo then contact their publicist. All respect intended I wish one of them would have married you so it wouldn't be another heartbroken sister out here…

You had a brother that loved you. I'm trying my hardest to be mature. But please don't lie on me.
https://www.instagram.com/p/BNp0efHBqRt/
Previews for the upcoming RHOA episode (airing Dec. 11) shows Matt calling Kenya "manipulative and fundamentally deceptive" after another explosive argument.
Kenya response to Matt's open letter came in the form of a meme on Instagram. "Everything don't need a reaction," it reads.
Unfortunately, this bought-for-a-storyline relationship is clearly not working out like Kenya had hoped. Matt is no Prince Charming and definitely has his issues, but Kenya thought keeping him on the payroll would also keep him in line. She learned today!
You can follow Kenya and Matt's rocky relationship on Bravo on Sundays at 8pm (and apparently anytime on social media).
Be the first to receive breaking news alerts and more stories like this by subscribing to our mailing list.