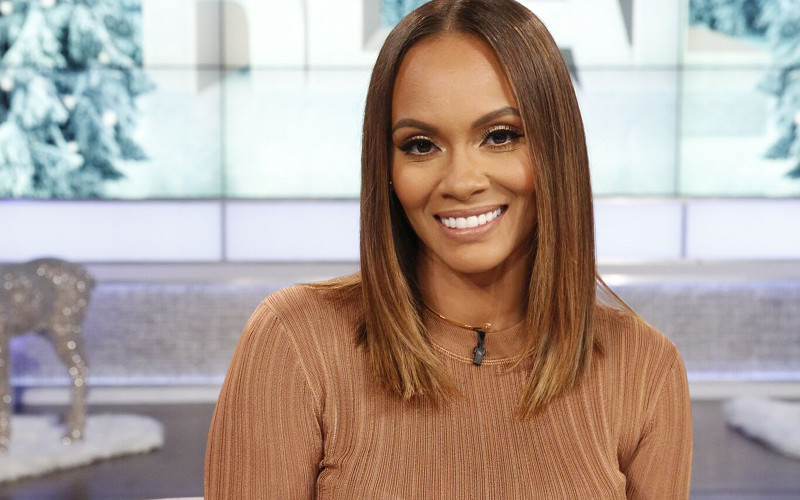 All the rumors, speculation, and mysterious teases can be put to rest. We've heard it straight from the horse's mouth. Evelyn Lozada is joining Basketball Wives LA!
Evelyn will be guest co-hosting The Real for a week, starting Monday December 5th. However, she dropped the big news exclusively for the daytime talk show just a tad bit early.
After a few years doing other projects, the original Basketball Wives star says she's returning to the franchise in hopes bringing "substance and depth" to the popular VH1 reality show.
Evelyn: I know. I know what everyone's thinking. Everyone's like is she going crazy. This is her going backwards, but I've had several conversations with Shaunie about this and we just really want to change the direction of the show. I feel like a lot of the arguments and a lot of the storylines have, you know, been done before and…

Loni Love: Money not a factor? [She laughs.]

Evelyn: Yeah, not a factor. I feel like I should be getting a check every time somebody says "it's not a factor." But, I mean we really want to add substance and depth to the show.
Oh, boy! Filming hasn't even begun and she's already throwing shade.
While still exciting news, Evelyn's renewed Basketball Wives status was pretty much expected. Sources close to the situation revealed producers were cleaning house for season 6 and more than half the cast was fired. Five cast members, including Brandi Maxiell and Angel Brinks, were kicked to the curb.
Things really get interesting if you recall Evelyn stated in a September VH1 Live! interview that she would only entertain the thought of joining BBWLA "if they changed half the cast."
"If they, no shade to the ladies, maybe if they changed half the cast, maybe I'll make another appearance."
Evelyn got her wish and she will be joining Shaunie O'Neal, Tami Roman, and Jackie Christie. Season 6 is slated to begin filming today (Dec. 2).
To find out any more juicy details, be sure to check out Evelyn Lozada co-hosting The Real starting Monday, December 5th.
Be the first to receive breaking news alerts and more stories like this by subscribing to our mailing list.