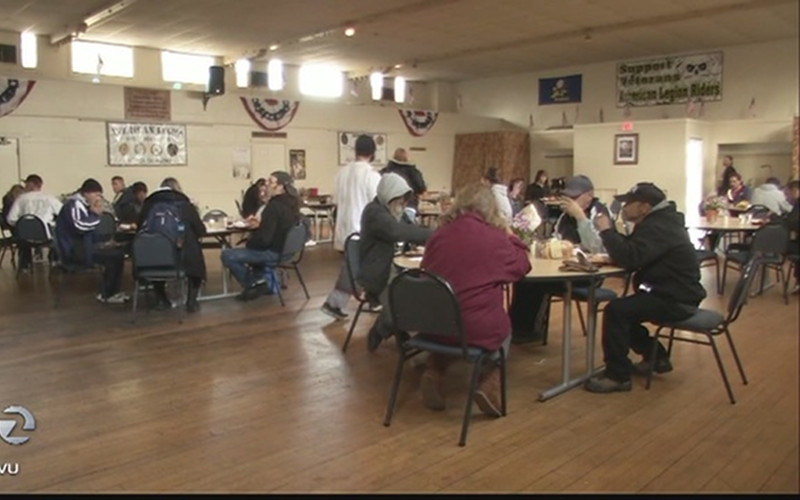 Say whatever you want to say, but "Who made the potato salad?" will always be an extremely important question. Three people have died, and 14 others have become ill after eating a Thanksgiving meal hosted by a Northern California church.
California health officials are investigating a foodborne illness outbreak after several people became ill after eating a Thanksgiving meal prepared by Golden Hills Community Church. A total of 19 people exhibited signs of food poisoning, with 17 checking into the hospital for treatment.
While most have recovered or currently recovering, three people died from the illness. All three lived in the same assisted living facility.
Over 830 people attended the church's annual event, many homeless or without family. Some of the food was prepared at the event's location, while a good portion of the meal was prepared by church volunteers in their private homes and simply warmed up at the event.
Health services have tested for 21 foodborne diseases, included salmonella and E. coli, but results were negative and a cause for the illnesses has yet to be determined. Samples have been sent to the Center for Disease Control for further testing, but these results could take months.
Golden Hills released a statement on its website regarding the matter:
"Our dinner in Antioch is only one of a number of possibilities that County Health is investigating. We are fully cooperating with health officials and are praying fervently for the families who lost loved ones and for others who are sick."
Be the first to receive breaking news alerts and more stories like this by subscribing to our mailing list.