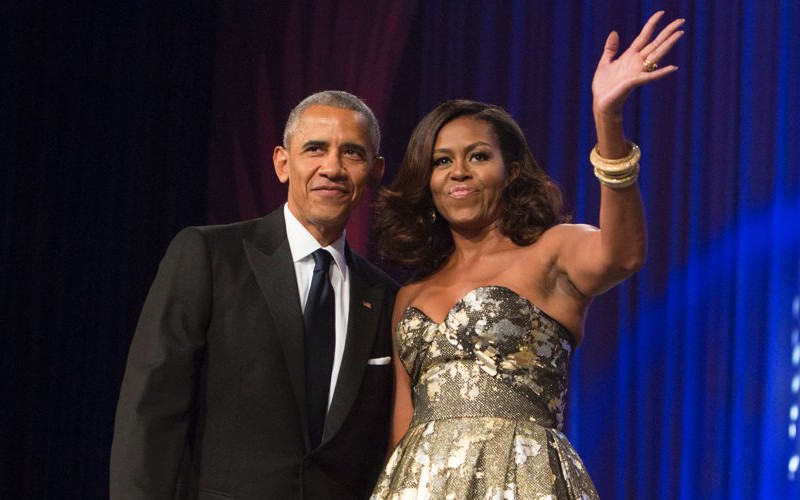 Despite the outcome, the 2016 Presidential Election is finally over. In addition to Vermont Sen. Bernie Sanders, the other breakout star was First Lady Michelle Obama. FLOTUS left such an in impression that many are suggesting she run for president. But will she actually do it?
President Barack Obama spoke to Rolling Stone magazine the day after the election and discussed his wife's possible political career. Unfortunately for us, the President says Michelle will "never run" for elected office.
"Michelle will never run for office. She is as talented a person as I know. You can see the incredible resonance she has with the American people. But I joke that she's too sensible to want to be in politics."
The President may be eating his words come 2020. I can see fuming Republicans digging into Rolling Stone archives now.
FLOTUS hit the campaign trail hard for Hillary Clinton and was one of Donald Trump's staunchest critics, without even saying his name. Her speeches were so passionate and moving, she reminded me of 2008 Barack Obama, yet completely standing in her light and not his shadow.
Admittedly, at one point I thought, "Wouldn't it be amazing if this First Lady becomes President after being mentored by the former First Lady?"
Barack is convinced Michelle is ready to leave campaigns and elections behind, but the couple plans to remain active in the political spectrum, particularly after the Democrats faced such a stunning defeat.
"So, I will continue to be very active, and Michelle is going to continue to be very active – and [on] the very thing that brought us here, which is our belief that when you work with people on the ground at a grassroots level, change happens."
It will be interesting to see the Obamas' impact and influence post-White House. Perhaps the two may even be able to accomplish more without such Republican obstructionism.
In the meantime, I still hope Michelle took notes from Hillary Clinton and is secretly developing her campaign strategy.
Be the first to receive breaking news alerts and more stories like this by subscribing to our mailing list.