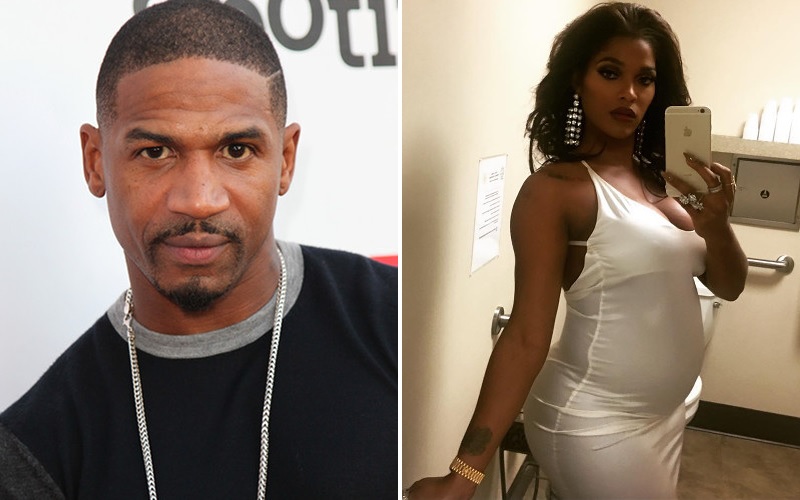 Reality stars Stevie J and Joseline Hernandez are headed to Maury! Ok, I made that up (though it would be TV gold). While Maury Povich will not be reading the results, Stevie J has agreed to take a DNA test to determine if he's the father of Joseline's unborn baby.
According to TMZ, the music producer has filed court documents agreeing to take a paternity test. Joseline has long-stated that he is the father of her first child, but Stevie (and the public) have questioned her claims. Joseline had previously sued Stevie to take a DNA test earlier this month.
Though Stevie will take the test, TMZ also reports he has a few stipulations. The documents state that if, in fact, Stevie is the father, he wants primary custody because he believes the "Puerto Rican Princess" will be an "unfit mother."
He alleges Joseline has abused drugs while pregnant and says she has anger issues, citing her previous violent behavior towards him (and others) as evidence. He also claims she will "engage in acts of parental alienation" if she has primary custody, meaning she would keep Stevie from ever seeing the child. Along with full custody, he is also asking the court to grant child support.
When Joseline announced her pregnancy back in July, she made serious allegations against Stevie in a series of tweets. She claimed he was a child molester and a deadbeat dad. "Me my baby and I will have a better life without you in it," she said. Even so, she has since petitioned for child support as well.
Though certain scenarios on Love & Hip Hop Atlanta seem too scripted to take as "reality," there's nothing fake about a baby. This will definitely make an interesting storyline for the former couple, but it's unfortunate an innocent child has to be born in such mess. Let's hope the two can co-parent in peace if Stevie turns out to be the father.
Joseline is reportedly due in January.
Be the first to receive breaking news alerts and more stories like this by subscribing to our mailing list.