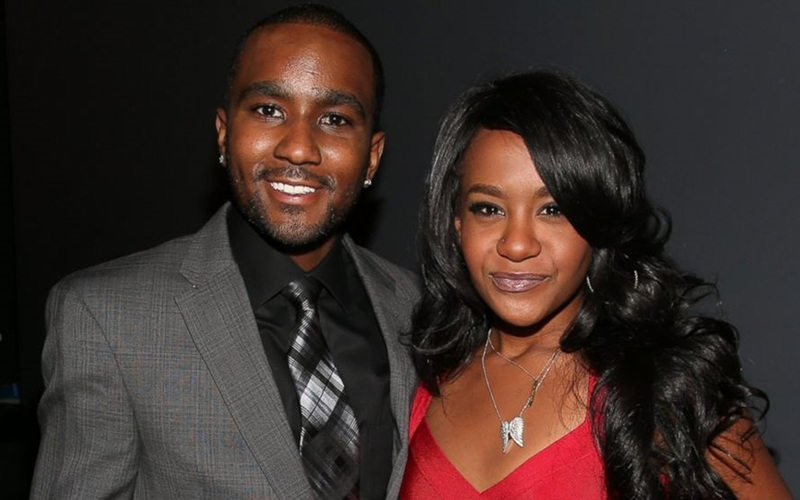 Months after being found "legally responsible" for Bobbi Kristina Brown's death, a judge has ordered Nick Gordon to fork over $36 million to her family.
On Thursday (Nov. 17), a Georgia judge awarded Bobbi Kristina's estate $36 million after the estate filed a wrongful death lawsuit against Gordon. Judge T. Jackson Bedford ruled Gordon "admitted by omission" any allegations made by the plaintiff since Gordon failed to appear at both of the two scheduled court dates.
According to TMZ, the $36 million breaks down as such:
Conversion (stealing funds/assets) at $1.5 mil with punitive damages of $250k
Assault and battery/medical damages at $1.3 mil, plus $4.2 mil because Gordon was under the influence of drugs and alcohol
Pain and suffering at $13 mil
Loss of life at $15 mil, including her net worth and future potential income
Bobby Brown released a statement following the ruling:
"I am pleased with the outcome of today's court proceedings. I do know that Mr. Gordon will be unable to slander my daughter's name in the future or obtain any benefits from the use of Krissy's name. Finally, I do need for the District Attorney's Office to step up and begin the criminal prosecution of Mr. Gordon. The delay in that matter is of great concern to me and my family. We need for District Attorney Howard to act now."
Though the estate plans to seek to collect the full amount, Nick Gordon has not commented on the matter. However, Radar Online is reporting the 26-year-old is currently struggling with drugs. A source tells the site he smokes marijuana and uses prescription drugs daily.
"He's back on drugs and solely dependent on relatives for hand-outs to support his habit! Unfortunately, he's doing absolutely nothing with his life right now."
He was even allegedly photographed near his Florida home carrying "two small bags containing a white powdery substance," Radar reports.
In January 2015, Bobbi Kristina — the only child of the late Whitney Houston — was found unconscious face down in a bathtub in her Georgia home. She remained in a coma and passed away in hospice care in July 2015. She was just 22 years old.
Be the first to receive breaking news alerts and more stories like this by subscribing to our mailing list.