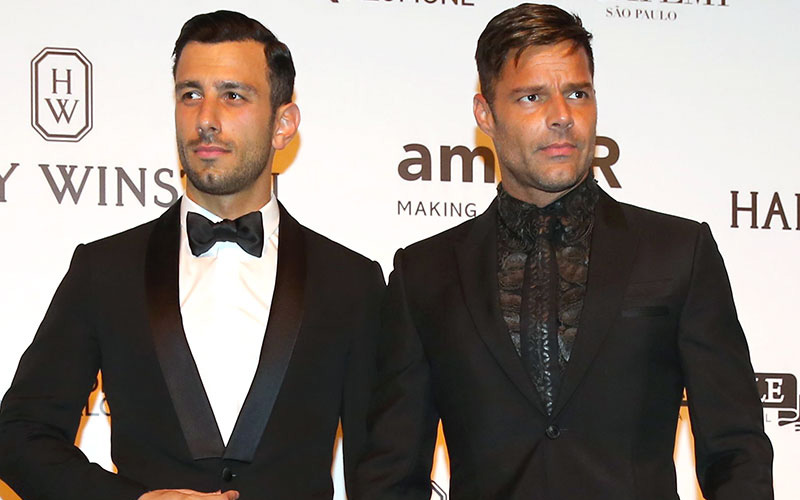 Ricky has announced that he is now engaged to a man named Jwan Yosef, who he has been dating for more than a year following his split from Carlos González Abella in 2003 (though the breakup wasn't officially announced until January 2004).
Now that Ricky is in a new relationship, people want to know all about his new man. Who is Jwan Yosef, where is he from, and how did he and Ricky meet?
Find out everything you need to know about Ricky Martin's new fiancée below.
1. Jwan Yosef is an openly gay Kurdish-Swedish painter and conceptual artist.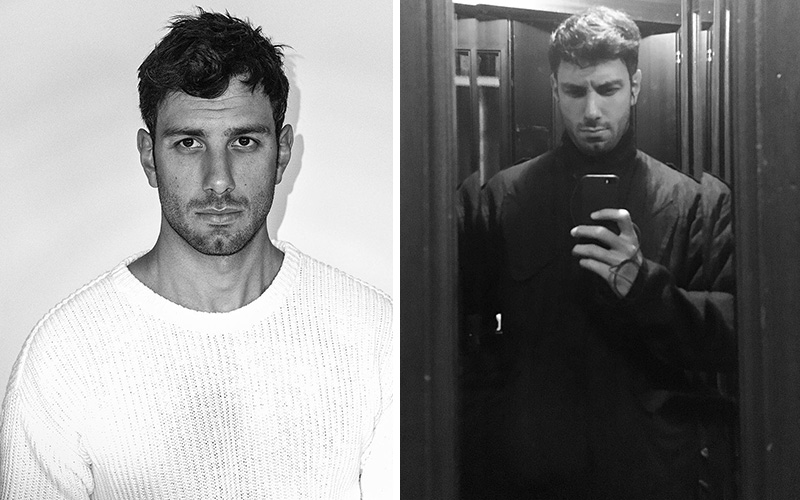 Jwan Yosef was born in Syria (1984) to a Kurdish family. In Kurdish, his name means "handsome, beautiful and young."
When his family immigrated to Sweden, he studied painting at the Pernby School of Painting in Stockholm between 2004 and 2006. He transferred to Konstfack University College of Arts, Crafts and Design (also in Stockholm), where he graduated with a BA in Fine Arts in 2009. He earned his MA in Fine Arts from Central Saint Martins in London in 2011.
On his Wikipedia page, he is described as a painter and "artist of plastic arts." According to Wiki, he has been a part of a "great number of art fairs and group exhibitions."
In 2013, Yosef held two solo exhibitions titled "Painting about Sex, Flesh and Violence, lol" at the DIVUS Gallery in London, England and "High Notes" at the Galleri Anna Thulin in Stockholm, Sweden. That same year, he was awarded the Threadneedle Prize and the BEERS Contemporary Award for Emerging Art.
Yosef was part of a group exhibition called "There and Beck Again," along with fellow Konstfack grads Josef Bull, Petr Davydtchenko and Natasja Loutchko. He's also a founding member of the not-for-profit art studio The Bomb Factory Art Foundation in Archway, North London.
You can read all about Yosef's awards and accomplishments on his official website.
2. Jwan Yosef is engaged to Ricky Martin.
Ricky Martin appeared on The Ellen DeGeneres Show Wednesday (Nov. 16), where he revealed that he had proposed to Jwan Yosef, his boyfriend of more than a year.
"We just got engaged," Martin said. "I proposed. I was really nervous. But I got on my knees and I took out — not a box — I just had them in a little velvet pouch."
Martin told Ellen his proposal was non-traditional. "Instead of saying, 'Will you marry me?' I said, 'I got you something.' I said, 'I want to spend my life with you.' And he was like, 'What is the question?' [I said] 'Would you marry me?' It was very beautiful … He said yes."
3. Jwan and Ricky went public with their relationship in April 2016.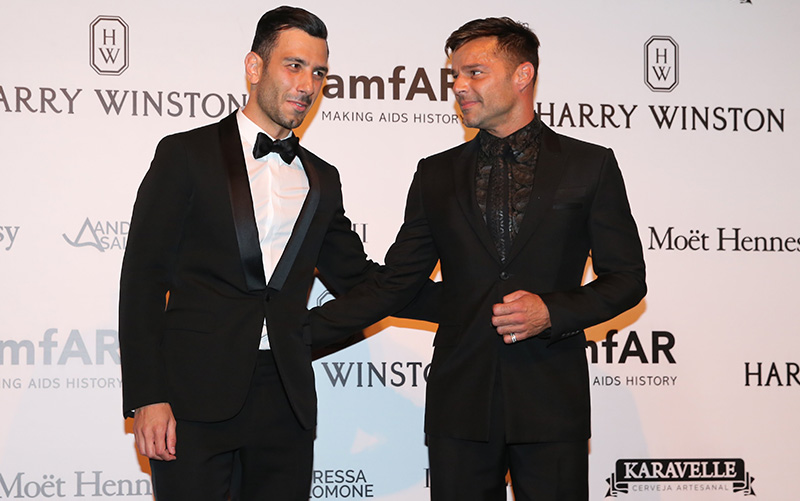 Martin also told Ellen about how he met his new fiancé. "He's a conceptual artist, and I'm a collector. So I started looking for art and I saw his art and I went crazy because I love what he does, really original, and I contacted him — and then I collected him."
Even though they've been dating for more than a year, Martin and Yosef didn't make their relationship public until April when they appeared on the red carpet together at the amFAR Inspiration Gala in Sao Paolo, Brazil. Martin confirmed the relationship on Instagram by posting a photo of them at the event along with the caption, "Yup."
4. Jwan has a portfolio showing off his art on Instagram.
Jwan's Instagram portfolio can be found here, where he shows offf all of his artwork.
5. Jwan enjoys traveling and posting shirtless selfies.
According to his personal Instagram page, Jwan is a proud jet setter. He's traveled all over the world and has shared a number of photos from his destinations on Instagram.
Jwan is also obviously proud of his physique, judging by the number of shirtless selfies he's posted on his IG.
Be the first to receive breaking news alerts and more stories like this by subscribing to our mailing list.