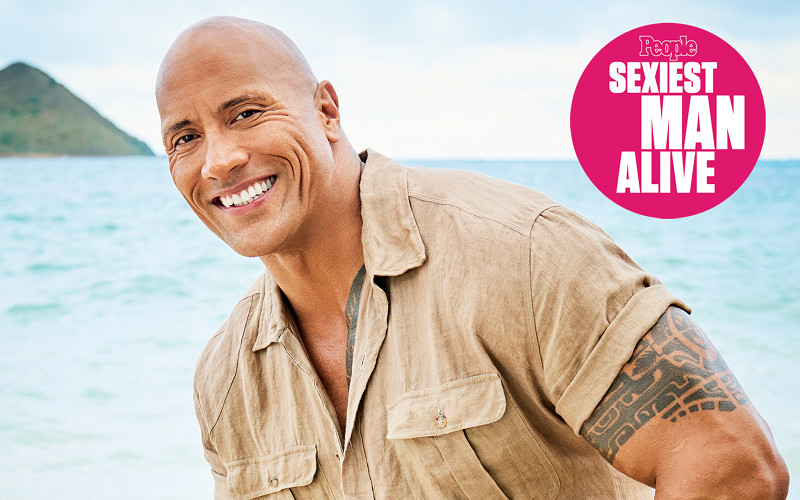 Someone finally told People magazine that "sexy" not only comes any many shapes and sizes, but races too. The magazine unveiled its annual "Sexiest Man Alive" issue and has chosen the first person of color in 20 years.
Dwayne "The Rock" Johnson is the lucky guy to hold the title. The half-black, half-Samoan is the first non-white person to be named "Sexiest Man Alive" since Denzel Washington waaaay back in 1996. So, umm what took so long?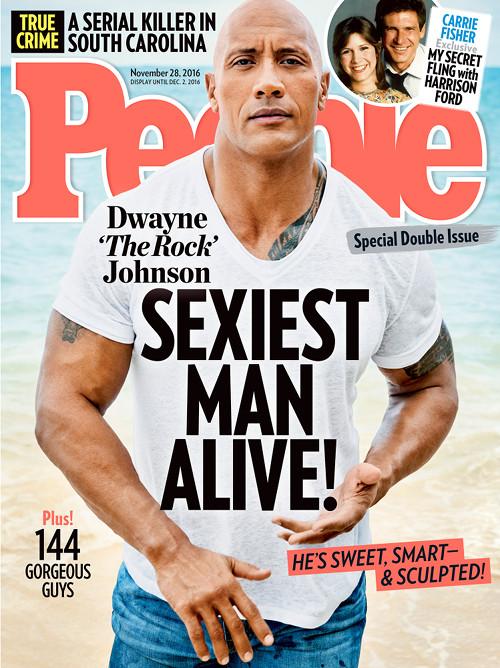 Johnson jokes the honor is the "pinnacle" of his career, but it also made him reflect on what he has achieved in his career. Growing up in Hawaii, his family struggled financially. He also had several run-ins with the law and was unsure of who he was and wanted to be.
Now, he's the highest paid actor and able to provide for his family the way he's always wanted.
Despite the body and the chiseled face — which he exfoliates — what truly makes Johnson the "Sexiest Man Alive" is loving relationships with longtime girlfriend, Lauren Hashian, and his two daughters.
"I've made big sweeping changes in my career over the years, which have served me nicely. But I feel that the big sweeping changes that happened in my life, in my relationships, of being a dad, of being a partner, and the things that I was and the things that I am, has really lent itself to a confidence. We just have this awesome family that is truly non-traditional but so rooted in love. And that's such a cool thing. I'm very proud of it."
The Rock is certainly a man worthy of People's honor, let's just hope it doesn't take another 20 years for another non-white "Sexiest Man Alive."
Be the first to receive breaking news alerts and more stories like this by subscribing to our mailing list.